Do you love making tags are much as we do?  Creating tags continues to be a favorite among paper crafters, and today we are sharing  with you tons of terrific tags that you are going to want to make yourself.  Tag making really started with people placing them on the gifts they were giving for holidays such as birthdays and Christmas and you could purchase them in any store.  Crafters then began creating their own handmade cards to give with their gifts and the craft industry exploded with paper crafts.  Since that time, tags have become very popular.  They can be created with different mediums such as paper, fabric, wood, plastic, etc.  and be as simple as one made with a single stamped image or some that are actually little works of amazing art!  We have rounded up 27 different types of tags for your enjoyment today and we've even included some holiday ones.  No matter what your crafting taste and style, we're sure you'll find a few that you will love.
#1  Joyfully Made Designs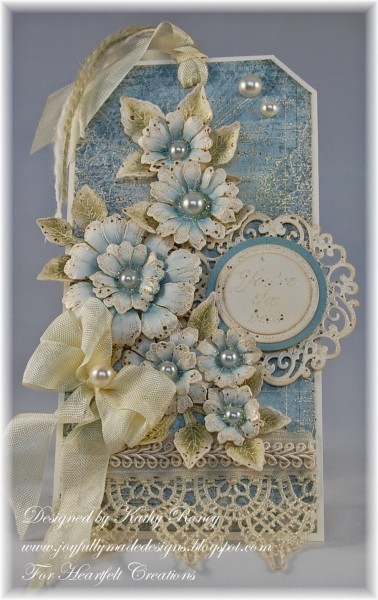 #2  Suzz Stamping Spot
 
#3  Sugar Lump Studios

#4  Birgit Koopsen
#5  My Scrap Basket
 
#6  Simply Kelly Designs
 
#7  Soojay
 
#8  Anne's Paper Fun

#9  Clearscraps
 
#10  Debbie Dolphins
 
#11  Creative with Kaitlyn
 
#12  Friends in Art
 
#13  Hello Day Cards
 
#14  Celebrating Ordinary Moments
 
#15  YaYa Scrap
 
#16  Killan Creative
 
#17  Graphic 45 Blog
 
#18  Layers of Ink

#19  Scrapping on the Edge

#20  Live Laugh Rowe
 
#21  Postcards from the Attic
 
#22  Keepsakes by Melissa
 
#23  It's a Creative World

#24  Inky Pinky Craft
 
#25  One Happy Stamper
 
#26  Inking Idaho
 
#27  Tammy Tutterow
 
Bella Crafts Publishing is the home of Bella Crafts™, Craft Techniques™ and other digital e-book titles.We love to inspire other crafters to create and grow.
Latest posts by Bella Crafts (see all)