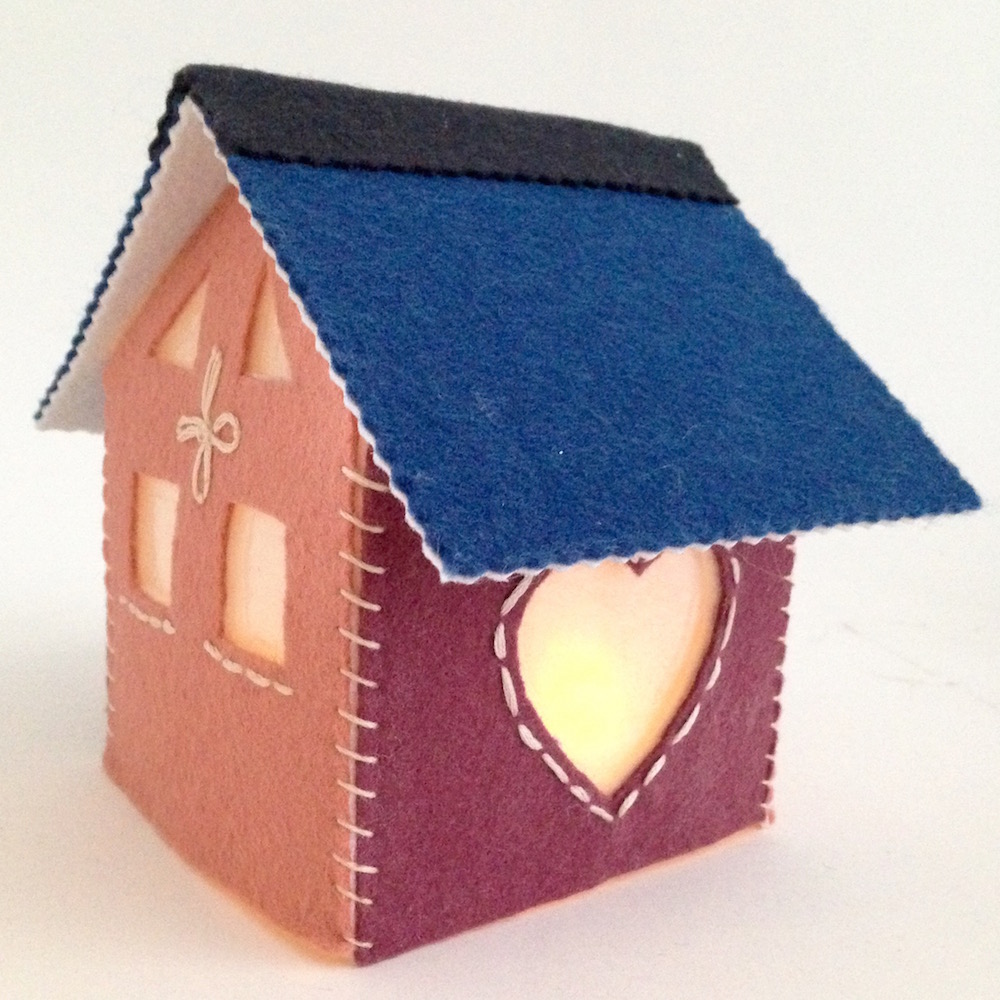 Make a whole village of these cute little felt house luminaries for your mantel or coffee table. It's a fun way to use colorful felt and it's a nice, mobile hand-embroidery project, too. By the way, these are intended for use with battery-operated tealights – do NOT use with real candles!
Supplies
Felt sheets in assorted colors
Double-sided fusible stiff interfacing
Sheer fabric
Embroidery floss and needle
Fabric shears, bone folder, ruler
Small scissors, craft knife, cutting mat
Iron and ironing pad
Cardstock and pencil
Parchment paper, craft glue
Download, print on cardstock, then cut out my house template pieces.  Trace two 4.5″ wide heart panels and two 4.5″ wide window panels on felt and cut out. Careful trim away the insides of the heart and windows with small scissors.
For the roof, cut a 5″x8″ felt rectangle – if you want longer eaves as shown, cut it to 5″x9″ instead.
Cut out all the same pieces from fusible stiff interfacing. Careful trim away the insides of the heart and windows with a craft knife.
Heat your iron to the proper setting for your felt, depending if you're using wool or synthetic. Press each felt piece to its corresponding piece of interfacing, per the interfacing manufacturer's directions. You may need to place a sheet of parchment paper between your iron and the felt in order to press long enough for the iron's heat to fuse the two pieces together, without scorching your felt.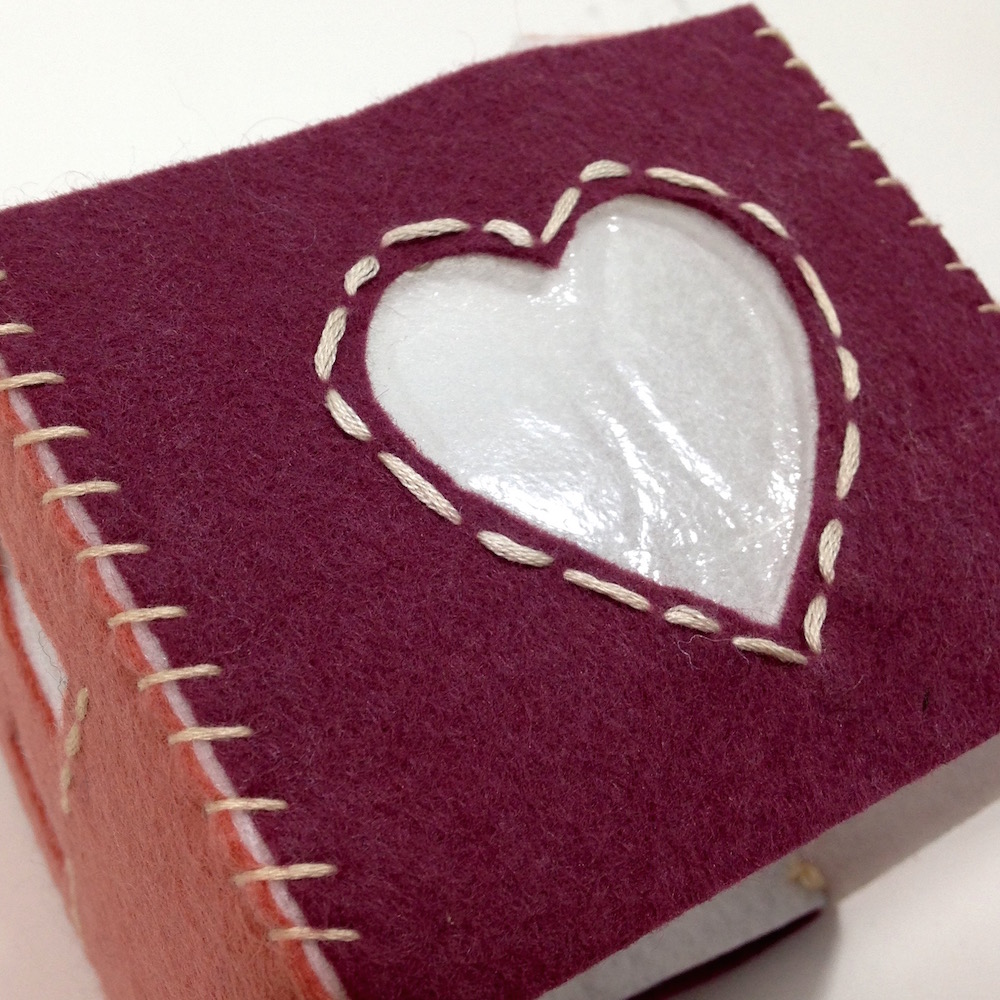 After all your felt panels have been fused to the outside of the interfacing, cut four 4″ squares of sheer fabric and fuse one square to the inside of each panel, using the proper iron setting for your fabric with a protective sheet of parchment in between.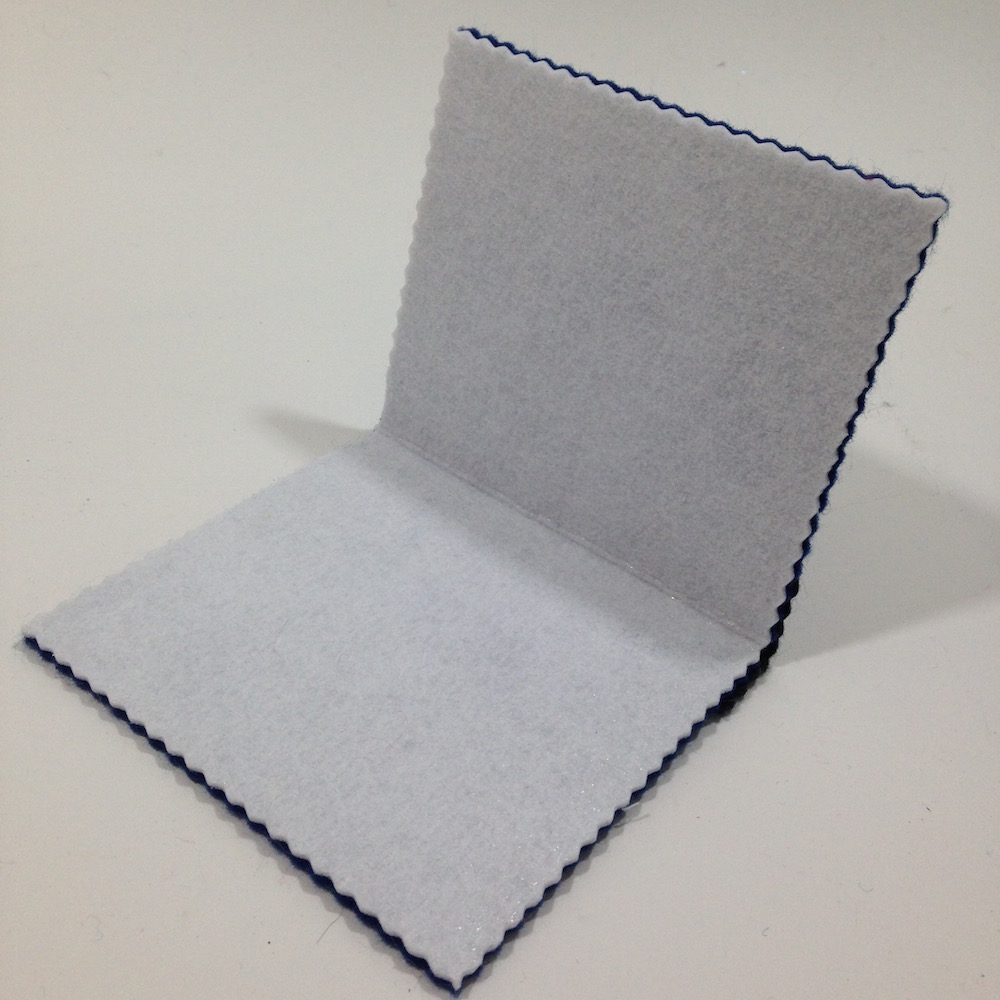 Use a ruler and bone folder to gently score the center of the roof panel and fold in half, felt side out. Place the folded panel under some heavy books for a few hours to set the fold.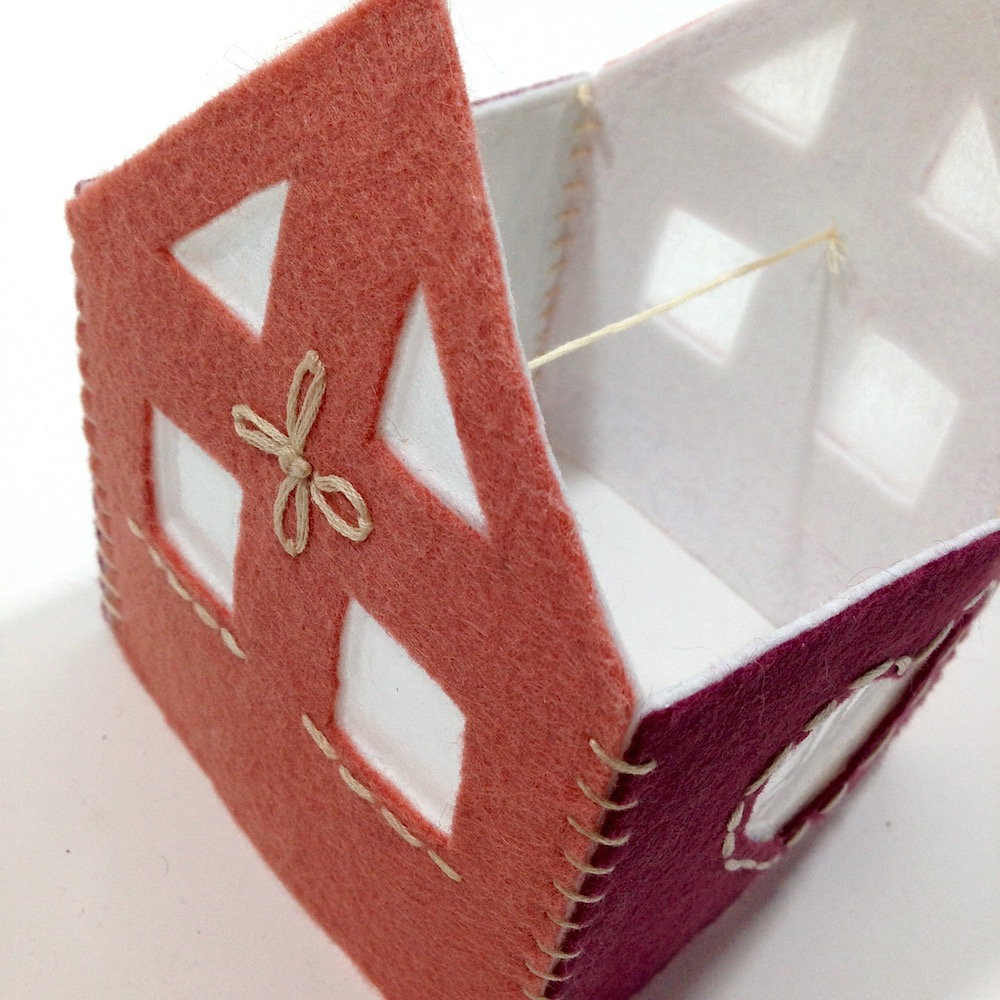 Add decorative stitches with embroidery floss to each panel to accent the heart and windows as desired, then whip-stitch each wall panel together by hand as shown. String some floss between the two window panels with french knots to help the house sit squarely.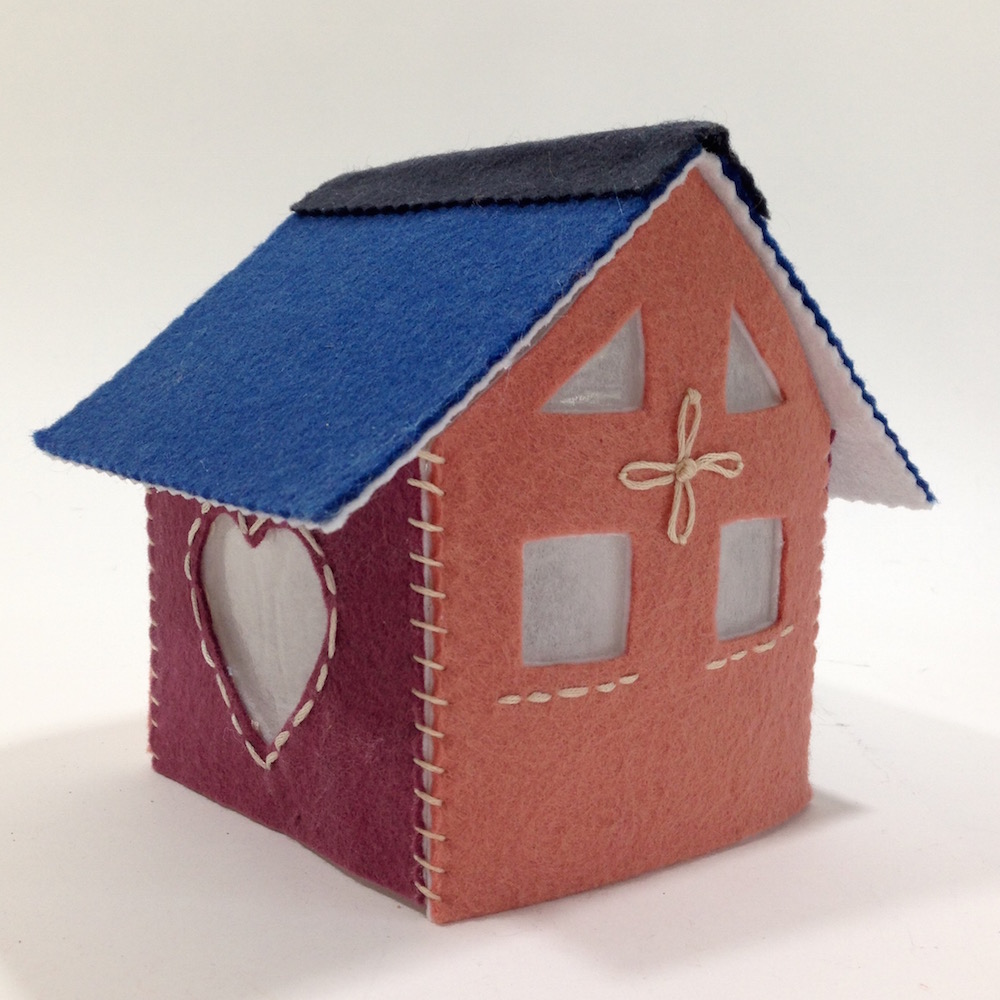 Glue a strip of felt over the fold of the roof to cover the crease. Place your house on a shelf or table, put a battery tealight or two inside, set the roof on top and enjoy!

As a mixed media artist and a designer for the craft industry, Lisa loves (and hoards) paint, glitter, glue, paper, fabric, fibers, buttons, charms...you name it. She has written two books, "Craft Your Stash" and "Stylish Craft Foam Projects," and she's a regular contributor to several popular craft sites. Lisa is also a marketing consultant - she enjoys supporting people in their quest to build a more successful business. Be sure to look for her "Creative Solopreneurs" column in each issue of Bella Crafts Quarterly!

Latest posts by Lisa Fulmer (see all)