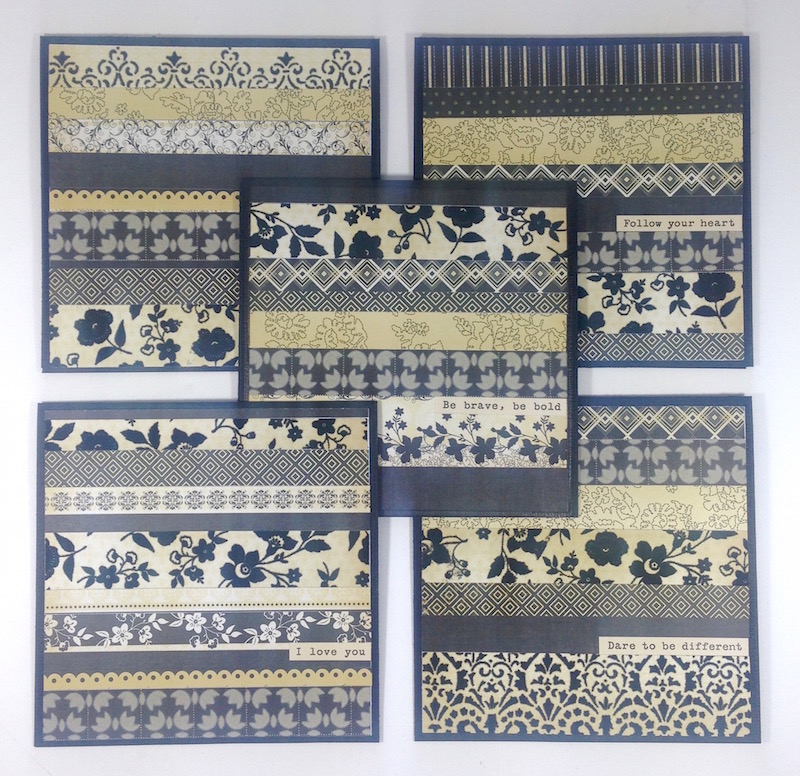 Those gorgeous paper pads, filled with so many sheets of themed coordinating cardstock, are really hard to pass up at the craft store – especially with a coupon in hand. All those yummy patterns and colors – I just want to put them all together in one project. This kind of strippy striped background is one of my favorites whenever I want to make a batch of notecards.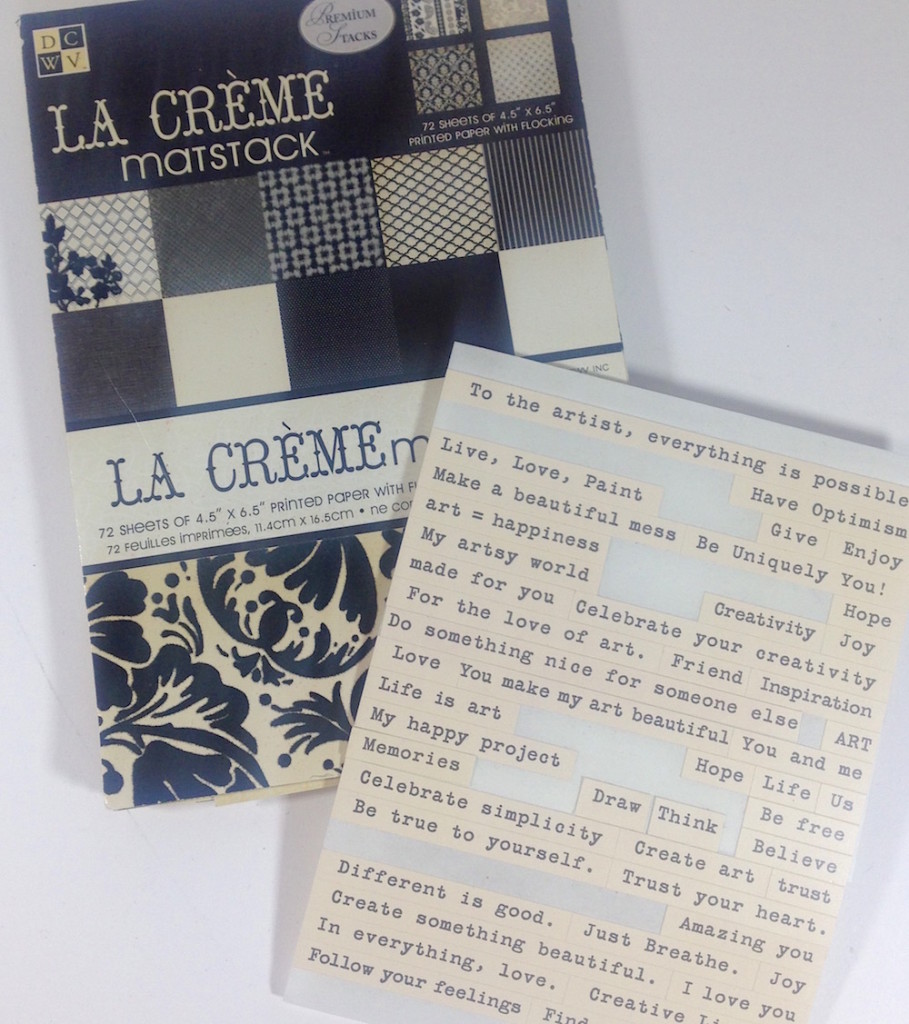 I bought this small pad of cream and black cardstock a while ago – it has elegant designs with fuzzy flocked accents. I put it away in a bin and promptly forgot about it, as I am wont to do. I came across it the other day and decided to slice up a sheet of each pattern into strips of random widths, then tile the strips together with double-stick tape for a set of 5″ square notecards to sell in a holiday craft boutique this past weekend. I added a sheet of plain white paper inside the black folded cards for writing on, and stamped/heat-embossed my website URL in white on the back.
I love the black and cream color combo – which is probably why I discovered I also had this nice sheet of small black and cream sentiment stickers in my stash. These cards were quick to make, they look great and bonus – they sold quickly! Craft your stash back into cash, baby – that's how we do it!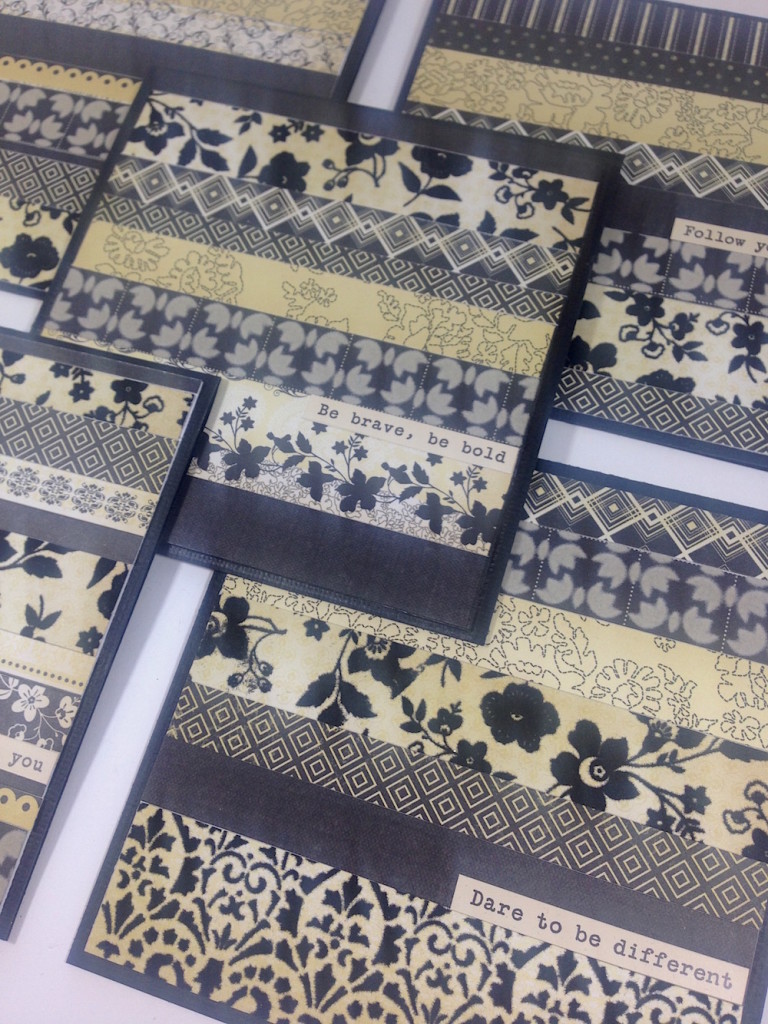 As a mixed media artist and a designer for the craft industry, Lisa loves (and hoards) paint, glitter, glue, paper, fabric, fibers, buttons, charms...you name it. She has written two books, "Craft Your Stash" and "Stylish Craft Foam Projects," and she's a regular contributor to several popular craft sites. Lisa is also a marketing consultant - she enjoys supporting people in their quest to build a more successful business. Be sure to look for her "Creative Solopreneurs" column in each issue of Bella Crafts Quarterly!

Latest posts by Lisa Fulmer (see all)