Crafters and artists have been using their own handmade paper to create projects for years.  This tutorial by Peg Rounds will show you the basics of making handmade paper from scratch.  It's really fun to do.  Make a big batch and you'll have a stash that will last a while.
Creating Your Own Sheets of Handmade Paper
By Peg Rounds
My name is Peg Rounds and I have been creating for quite a while.  My craft area is an actual corner of our bedroom so I am often found in my corner creating something new to share on my blog which is fittingly named Peg's Crafting Corner.   I discovered the art of papermaking while searching the internet one day and immediately was drawn in.  It became one of my favorite things to do and today I would like to share with you how you can create your own sheets of paper and enjoy the adventure, too.
Supplies Needed:
A Large Plastic Tub- A cement mixing tub from your local hardware store works well
A Blender
A Measuring Cup
A Tray for catching the water
Paper Scraps or Old Mail Colored Paper or Tissue Tints from Arnold Grummer's to add color (optional)
[Tweet "Learn how to make your own #handmade paper with this easy tutorial."]
First set the deckle which comes with the papermaking kit into the plastic tub and fill it until it's approximately ¼" from the top of the deckle.
Tear the scraps of paper into small pieces and place into the blender.  If you want a colored paper add the first color at this time, too.  Add 2 cups of water and blend on the lowest speed for 2 minutes.  Turn the blender onto the highest speed and blend for an additional 45 seconds to a minute.  The pulp should look like a translucent paste.
Pour the pulp into the deckle and use your fingers in stirring motion to get it into all areas.  Lift it out of the water and carefully remove the wooden deckle from the screens and support grid making sure not to disturb the pulp on the screen at all.    If you want to add a second color to the first sheet, make a second batch of pulp in the color you want and slowly pour it into the deckle while either slowly stirring both mixtures and letting them settle or after the first pulp has settled pour the second in various spots for a polka dot affect.
Place the entire support grid into the tray and cover the sheet with the grey screen that comes in the kit and use the sponge to start removing the water.   Remove as much water as possible.
Now, turn the support grid upside down onto one of the couch sheets and then remove the grid.  Carefully remove the screen and replace it with another couch sheet.  Remove some more of the water using the press bar.
Set the sheet of paper aside to dry or use a warm iron on it being careful not to scorch the sheet of paper.
Once the sheet is dry, you can use it to create anything you would like.  Try running it through a die cut machine using a die such as a rose die (Susan's Garden Rose by Sizzix)  as seen here and make your own flowers, use it in your favorite craft punches or as backgrounds in layouts or as a card base.  Handmade paper adds a special touch to any project.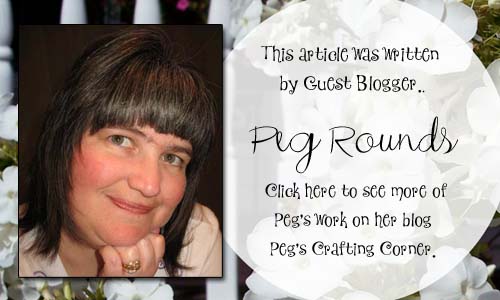 Making handmade paper is really simple to do…would you make your own?  How would you use it?  Tell us in the comments.
Bella Crafts Publishing is the home of Bella Crafts™, Craft Techniques™ and other digital e-book titles.We love to inspire other crafters to create and grow.
Latest posts by Bella Crafts (see all)