Hello Bella fans, Lisa Marie Jimenez here today showing you how to make this Snowflake Holiday Card. Need an extra card during this holiday, but don't have a lot of time to make one? Using a themed Creative Card allows you to make a pretty card in less than 5 minutes. This Snowflake Holiday Card is perfect for anyone on your card mailing list or to attach to a gift. All you need to make this card are markers, glitter glue and a creative card base.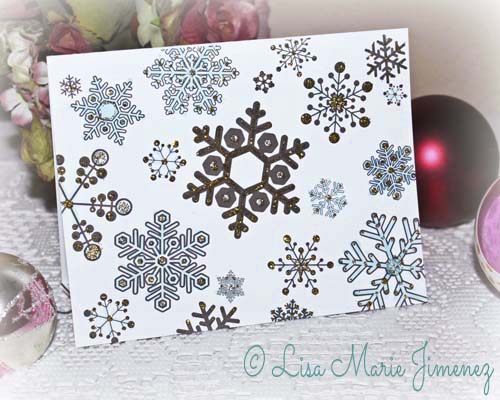 Supplies:
• ColorBox® Creative Card, Winter
• Copic Sketch Marker, B52 (lt blue)
• Stickles™ Glitter Glue, Golden Rod
How I made this Snowflake Holiday Card:
Use the Copic marker to randomly color the snowflakes on the Creative Card. I chose a light blue color for my snowflakes, but you can use any color or use several colors. Let the ink dry.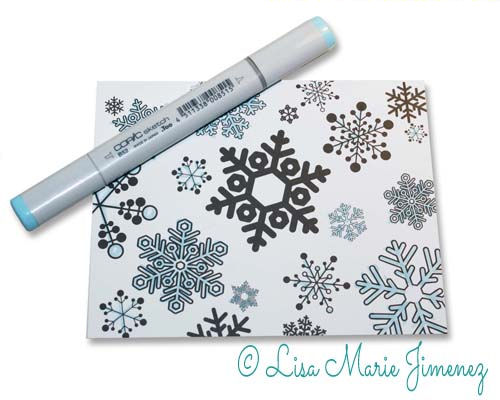 Accent the snowflakes on the card with Stickles Glitter Glue. Allow the glue to dry completely.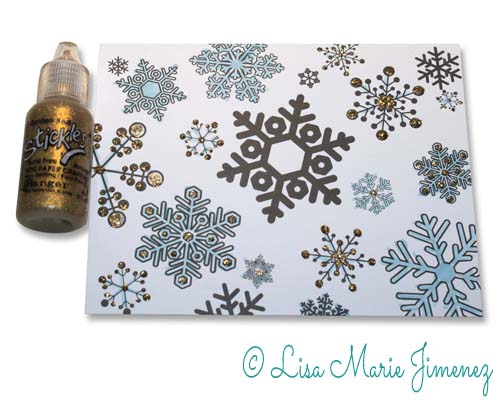 That's it you are done! That was fast and now you have a beautiful card in less than 5 minutes.
Thank you for stopping by today and I hope you enjoyed this tutorial. Happy Holidays to you and yours.

Lisa Marie Jimenez is a professional jewelry designer, with 24 years of experience in the industry.She designed her own line of jewelry which sold to gift/clothing boutiques for 10+ years.Her designs have been published in US and International bead/jewelry magazines, along with several front cover features.

Latest posts by Lisa Jimenez (see all)