The editors of Bella Crafts Publishing are very excited to announce the launch of our very first book collaboration with the talented Tiffany Windsor.  Tiffany is the creative genius behind Cool2Craft and the founder of Cool2Cast, a brand new craft product on which the new book Cool2Cast, is based.  Cool2Cast is filled with tips, techniques and ideas for jewelry, home décor and other embellishments.  In this new book, you will find fabulous project ideas using Cool2Cast, as well as a gorgeous gallery of project images to inspire you.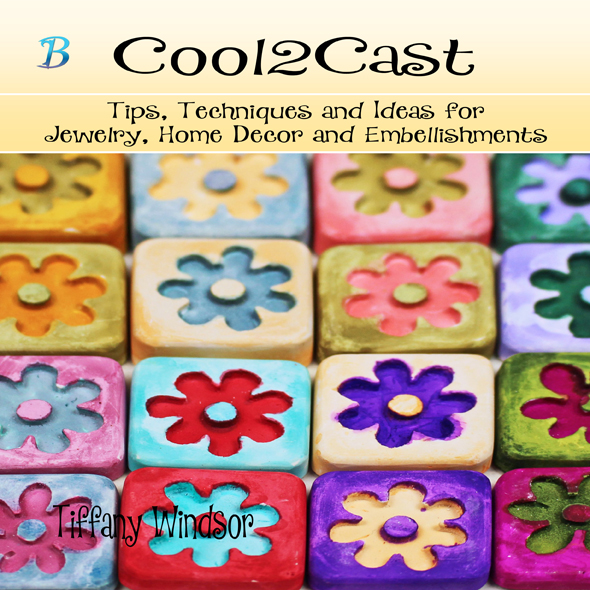 Starting today through November 7th, Bella Crafts Publishing will be hosting a blog hop to promote Tiffany's new Cool2Cast book.  The following is a list of participants for our blog hop with their names and websites.  All you need to do is click on the participant's website and that will take you directly to their website where you will find more information about this fabulous new book! And if that isn't exciting enough, Tiffany is hosting a huge giveaway on her website that you're not going to want to miss! So, be sure to pop on over to her website at http://www.cool2craft.com.
******Please Note*****
The following webpages will be available on the date that they are assigned. 
Blog Participants
 October 29th– 
October 30th–
October 31st–
November 1st–
November 2nd–
November 3rd–
November 4th–
November 5th–
November 6th–
November 7th–
To purchase the Cool2Cast book please visit our website
http://bellacraftspublishing.com/craft-ebooks/craft-books
Bella Crafts Publishing is the home of Bella Crafts™, Craft Techniques™ and other digital e-book titles.We love to inspire other crafters to create and grow.
Latest posts by Bella Crafts (see all)