How to use mixed media backgrounds to create cards.
In my last post, I shared how I make my mixed media backgrounds. You can see that post here if you missed it.  I cut the background up and showed how you can get several cards, tags and ATC's from it. So today I'm going to share how to finish those mixed media background cards off!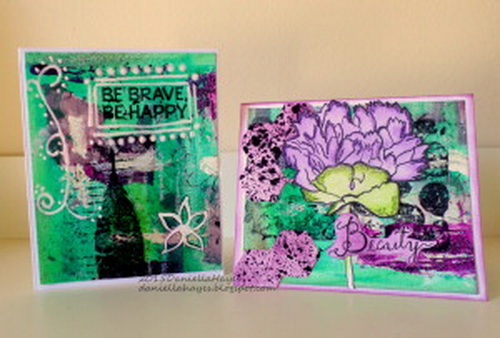 Supplies:
Mixed Media Background Cards
Big Bold Blossoms Stamps By Daniella Hayes
Tombow Recycled Color Pencils
White Paint Marker
Hexagon Hive Die
Ranger Distress Ink, Seedless Preserve
Instructions:
I started with my finished cards.  They looked awesome because I loved the background I made but I had to make them actual cards now.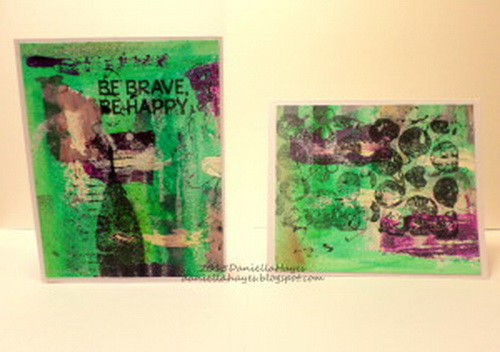 [Tweet "Use your mixed media background to make cards #crafts #cards #mixedmedia"]
The card on the left didn't need much because the sentiment is on it already. I just added some white marker doodles and considered it done!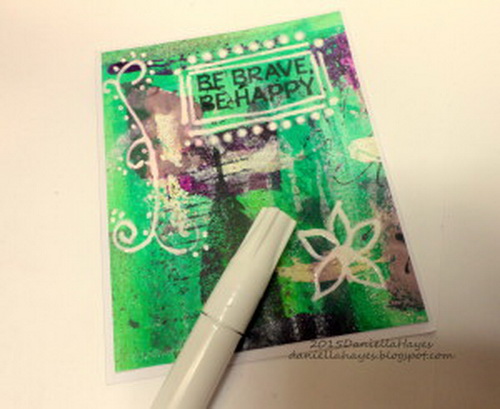 The card on the right needed more than just a marker to finish it.  The background is awesome, but where is the focal point or the sentiment?  So I diecut a piece of paper that had purple ink already on it.  Next, I picked out one of my stamps from my new stamp line *eek that is still so exciting to me!!* and one of the words.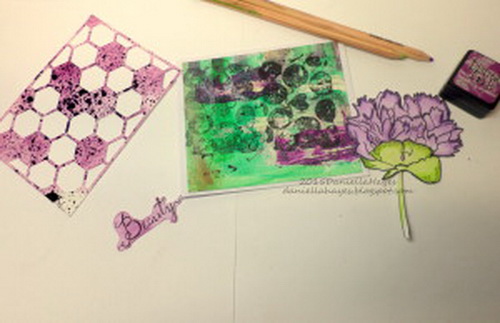 I colored the stamp and cut it out.  I went over the diecut and the word with ink.  I also inked around the outside of the card.  I cut the diecut so the hexagons were the only thing that was showing under the flower.  I adhered all of these things and my card was finished!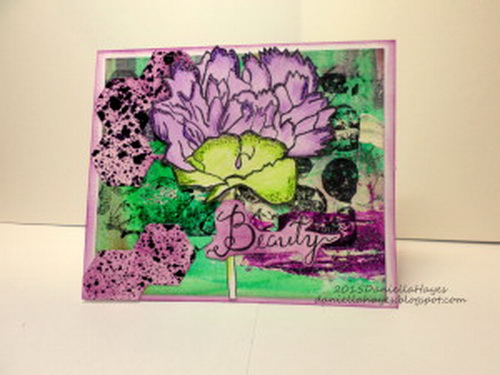 I hope you enjoyed this post on how to use your mixed media background to make cards!!  Have an awesome day!
xxDaniella
Daniella is a mother of 2 sons, a wife of 23 years and an artist living in Northern New Jersey.She loves mixed media art, but her heart will always belong to paper because you can make or do anything with it!Daniella's work has been published and featured in magazines and she has had the honor of designing for amazing people.
Latest posts by Daniella Hayes (see all)