Hello, my dear crafty friends and welcome to my new Bella Crafts post – Mixed Media 101: easy art page.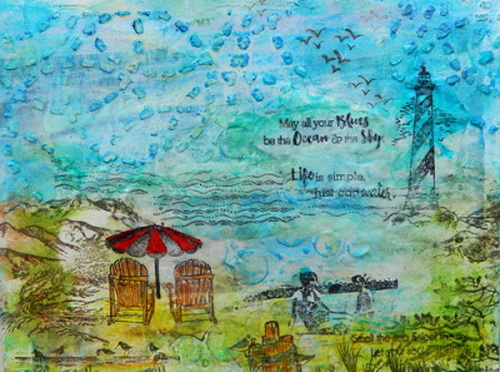 Today I am going to show you a full Mixed Media art piece tutorial step by step.
Usually, Mixed Media pieces are hard to teach: too many steps, too many mediums, and hard to understand steps. But for those who are totally new to art page/art journals/Mixed Media pieces, this tutorial is a kind of 101 and from here the sky is a limit.
So here we go!
Product list:
Thick Mixed Media white cardstock -Ranger
Stencils- ARTplorations
Patterned paper- Paper House Productions
Stamps: Rubber Dance, Inspired by Stamping, The Rubber Cafe
Mists- Tattered Angels
Ink- Ranger
Markers- Ranger
 Step by step instructions:
1. Tear some random patterned paper pieces and glue them over the cardstock with Decoupage ESF medium. Let it dry a bit.
2. Cover the glued papers with a thin layer of gesso.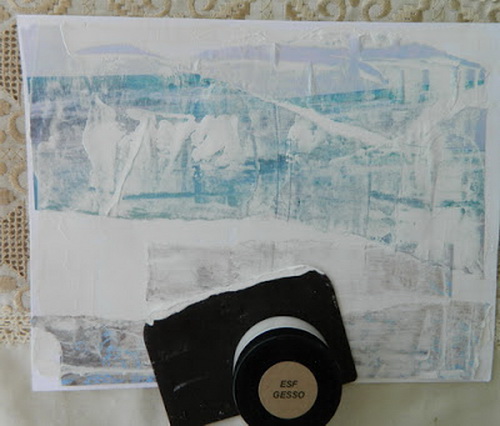 3. Add texture with stencils and gesso. You can use texture paste, but as ESF gesso is a very       heavy one, I decided to stay with the medium that was already on my craft table. Let it           dry  A LOT!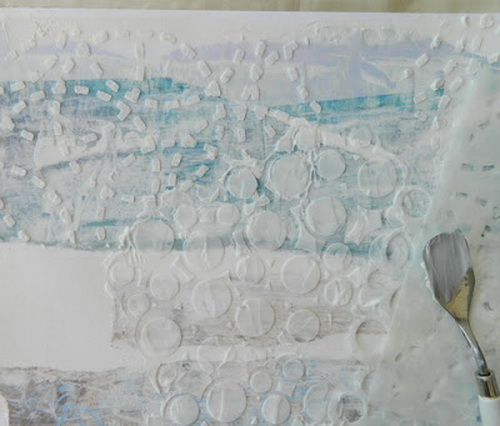 4. Stamp some scene images with black permanent ink on the non-textured spaces.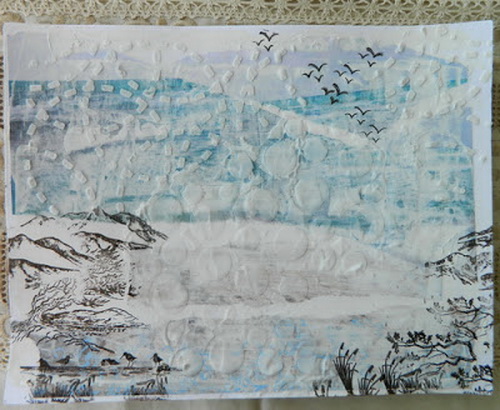 5. Stamp all other images with the same ink on white tissue paper and glue wherever you want them with gel medium.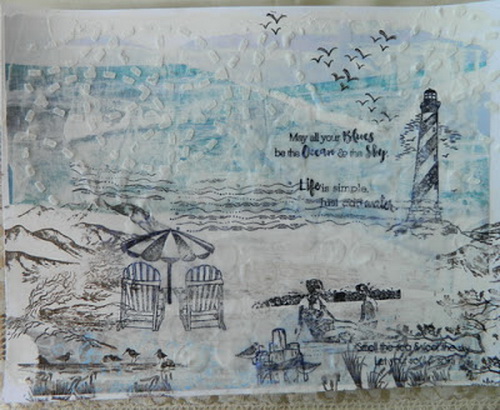 6. Mist the  stamped piece with a blue, green, brown and yellow mix of mists. Dry each mist with your heat gun before you add another color unless you want messy muddy colors… You don't…Add the sentiments.
Color some images with markers and your art page is done.
As you can see it's pretty easy to make a nice Mixed Media piece.
Now it's your turn!
Go for it! There is no right or wrong in  Mixed Media; even a mistake is an art of making mistakes.[Tweet "#MixedMedia 101: easy #art page #tutorial #crafts"]

Irit Shalom is an Israeli designer.She is totally versatile in her styles and projects.She makes altered art and mixed media and so much more.Over the last 5years, Irit has designed for more than 30 manufacturers around the world.She was web and print published in almost every possible publication since 2012 and was spotlighted in dozes of manufacturer's blogs.

Latest posts by Irit Shalom (see all)