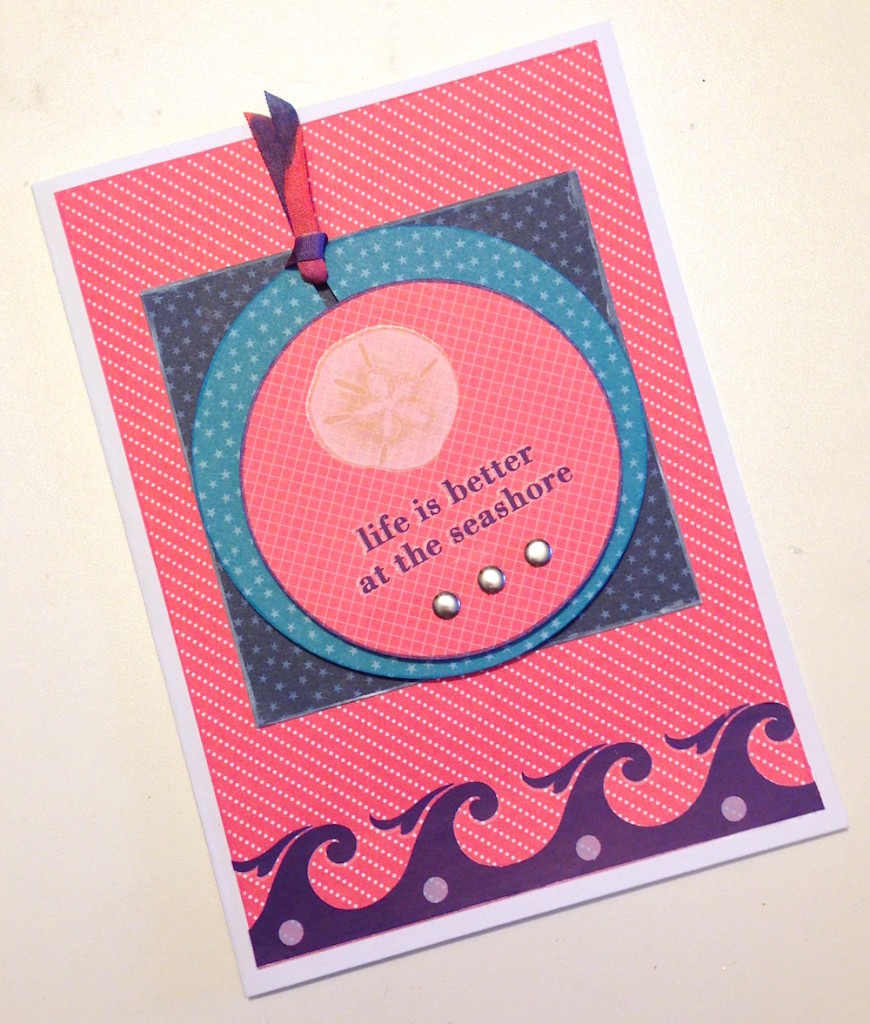 I recently got a fun grab bag shipment of craft supplies that included a cute pad of 6″ x 6″ cardstock with small patterns and a packet of beach-themed rub-ons. One thing I really love about rub-ons is the opacity – you can put them on dark or colorful card stock.  I designed the card to fit the width of the blue wave design, which thankfully also fit some blank envelopes I already had on hand.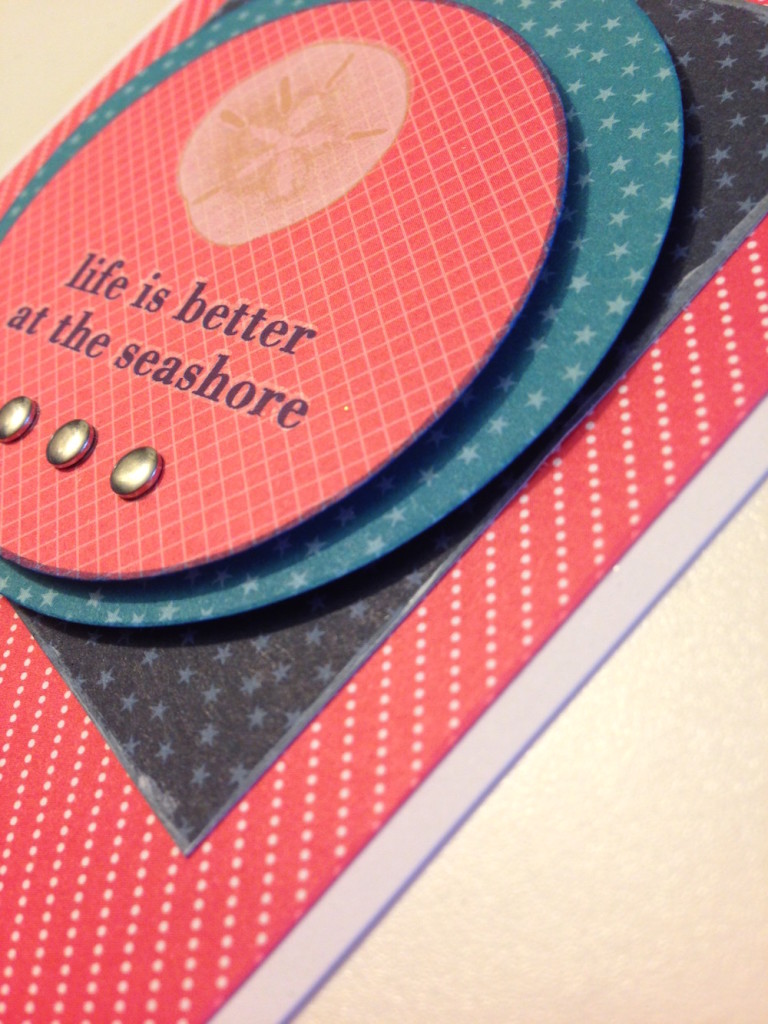 After inking the edges and layering the first two rectangles on the card with tape runner, I punched out two concentric circles. I punched a small slot at the top of the larger circle for a bit of ribbon, added a rub-on sand dollar and sentiment to the small circle and embellished with some metal bling. The circles were adhered to the card with foam squares for dimension.

As a mixed media artist and a designer for the craft industry, Lisa loves (and hoards) paint, glitter, glue, paper, fabric, fibers, buttons, charms...you name it. She has written two books, "Craft Your Stash" and "Stylish Craft Foam Projects," and she's a regular contributor to several popular craft sites. Lisa is also a marketing consultant - she enjoys supporting people in their quest to build a more successful business. Be sure to look for her "Creative Solopreneurs" column in each issue of Bella Crafts Quarterly!

Latest posts by Lisa Fulmer (see all)