Did you use your negative die cuts or did you throw them out? NOooo use them!  It's a good idea to use your negative die cuts in handmade cards.
Hello everyone, Martha Lucia here with another tip to share with you. I love to use die cuts in my paper creations and sometimes I keep the left overs or negative die cuts. These keep the silhouette of the die design and generally look great. Take a look at my card: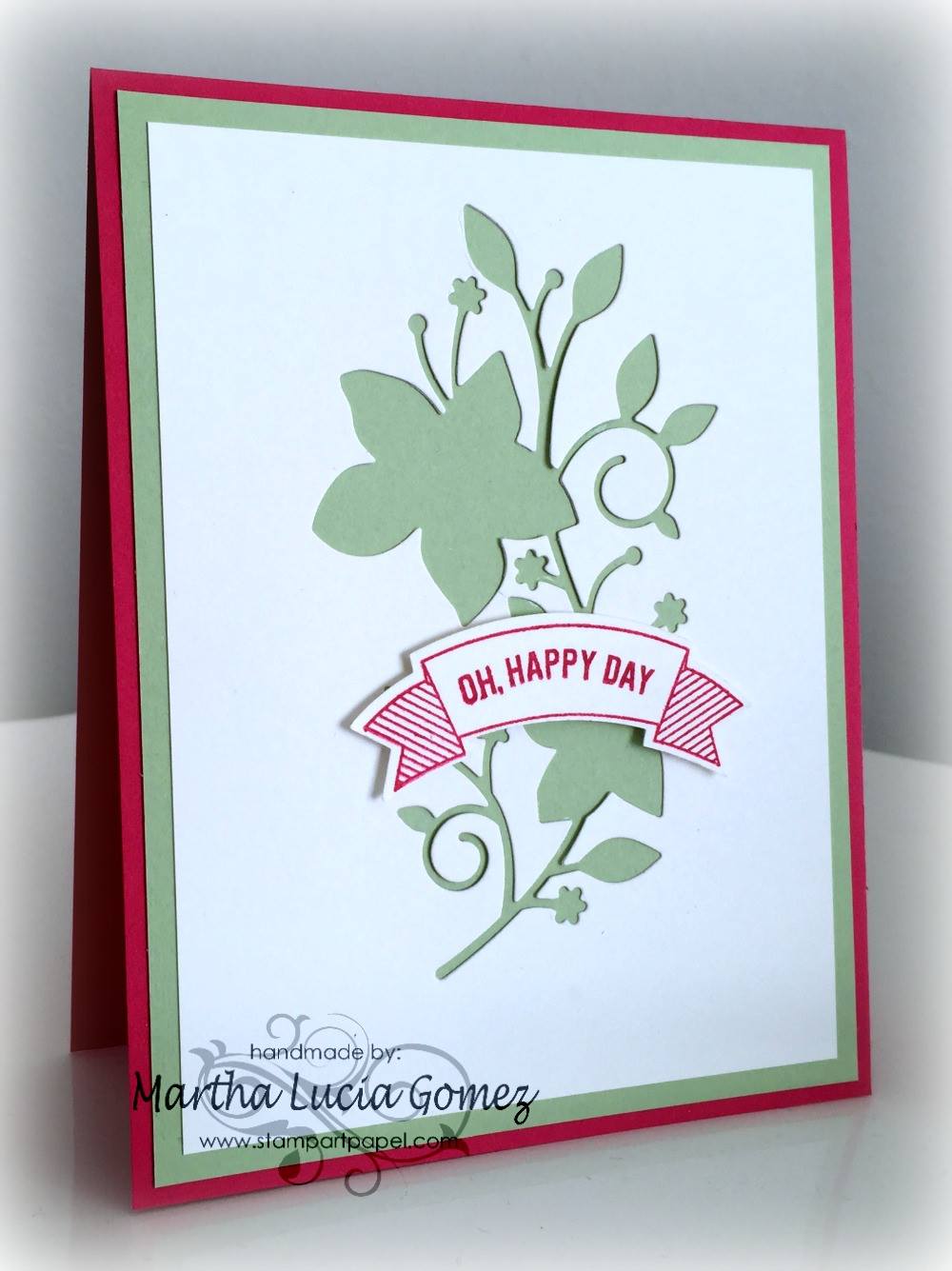 I made this card using a negative piece that I got after cutting the Vignette Floral Branch from a Whisper White card stock layer. This is the first tip:  Whenever you are thinking of re-using, re-purposing or re-cycling your paper crafts, use pieces of papers that you can re-utilize in your projects, with sizes, colors and forms.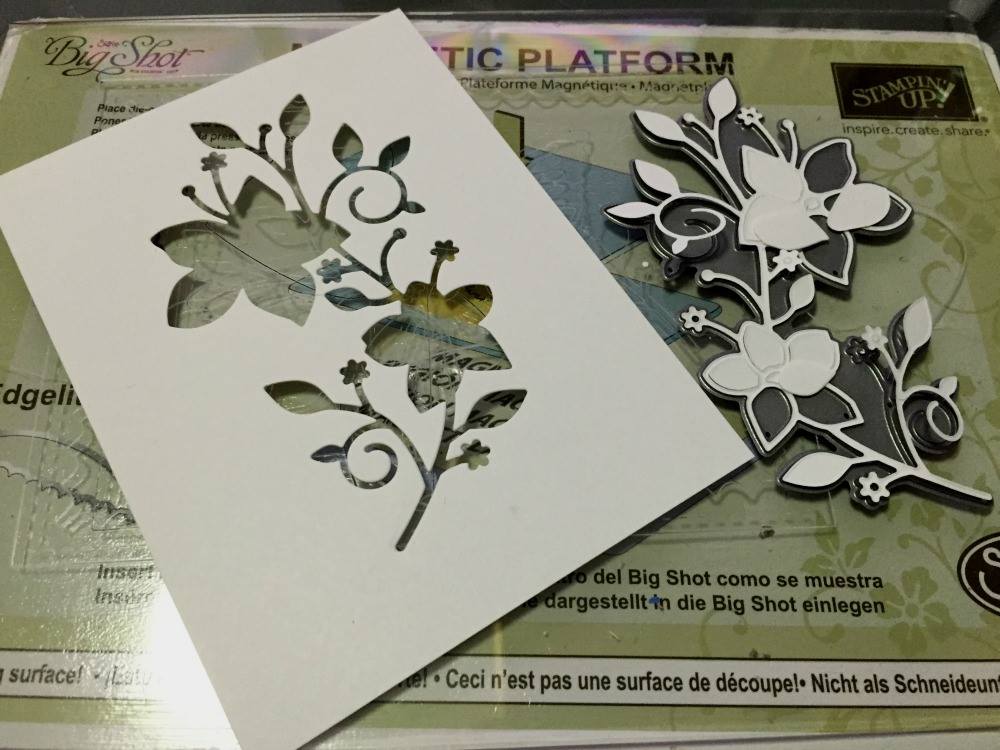 Creating this card was simple:
Cut the base of the card using Melon Mambo card stock. The size is 4-1/4″x11″ with score in 5-1/2″
Cut a second layer using Pool Party card stock. The size is 4″x5-1/4″ and paste directly over the card base.
Take the Whisper White layer that you use to cut your die cut, this is now your negative part and paste over the second layer.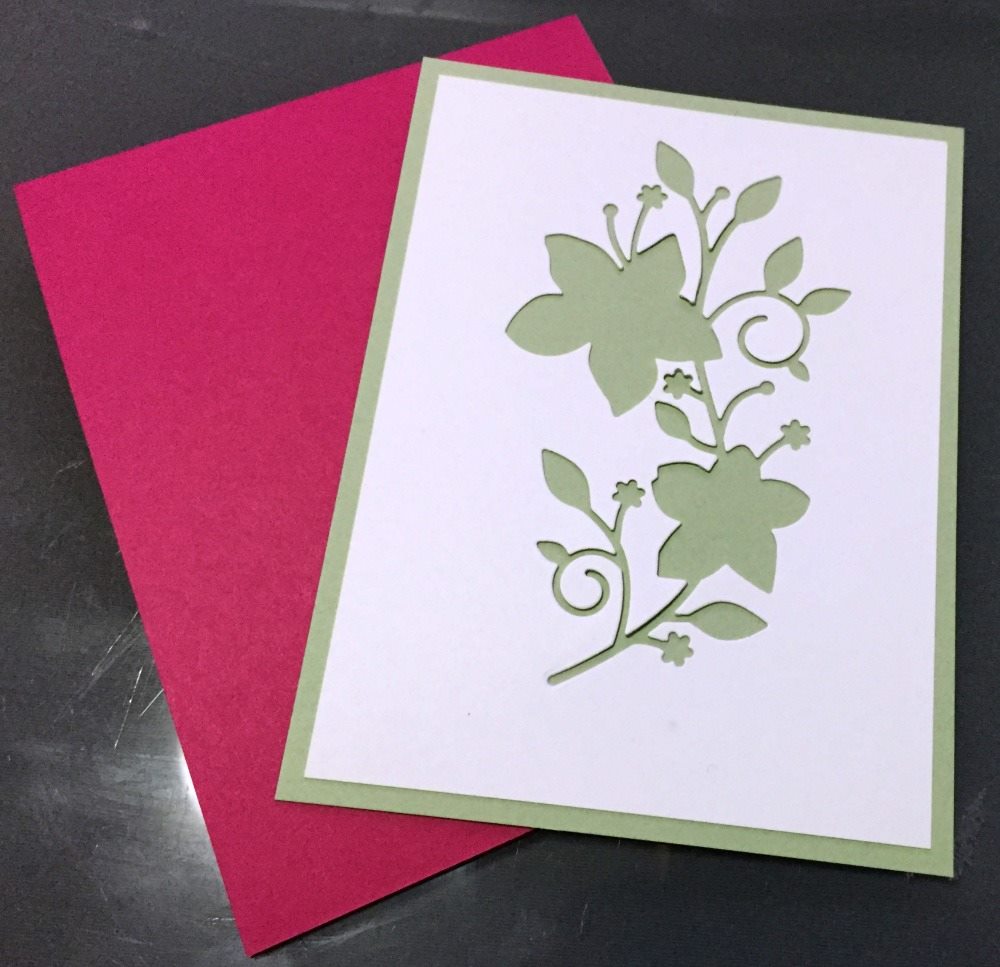 To finalize your card, you can create a banner sentiment. I used a banner stamp and sentiment from the stamp set Thoughtful Banners from Stampin Up and the Duet Banner Punch also from Stampin Up using the Melon Mambo Classic Ink.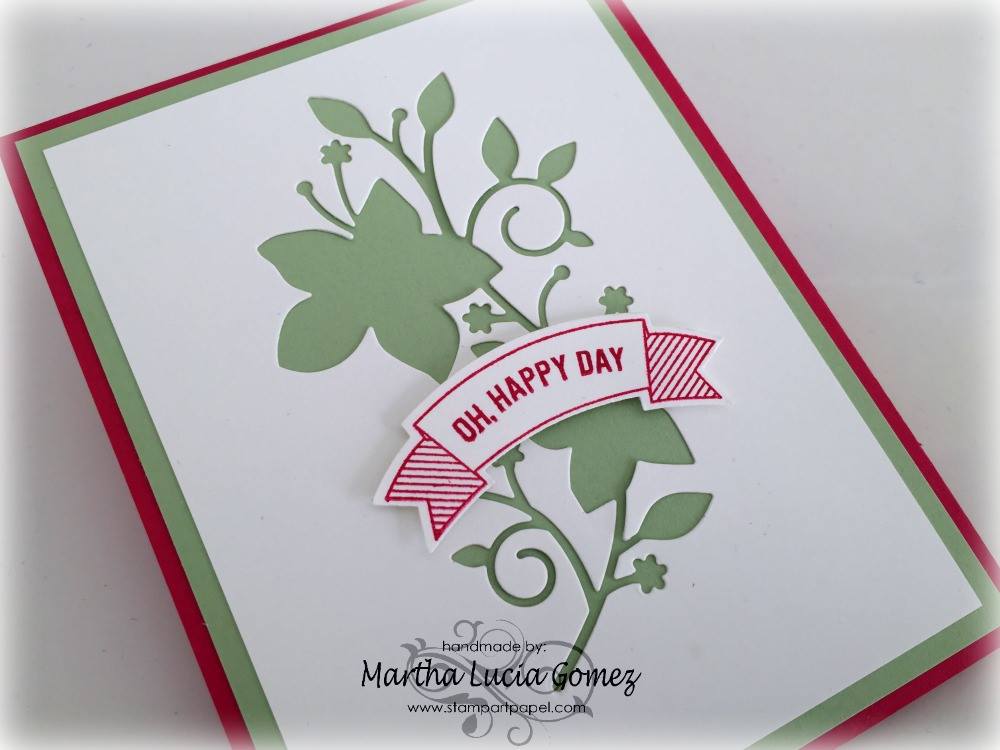 It's such a good thing to use negative die cuts in handmade cards.  I hope my project inspired you to recycle and experiment with your different die cuts and share your creations with us.
See you soon!

Martha lives with her husband and their two daughters.She divides her time between her family, her work in a Public Relations Company and her passion: stamping and crafting. She loves to create cards, 3D´s and alter different projects.

Latest posts by Martha Lucia Gomez (see all)