If you are anything like me, watercolor painting can be a little, well, confusing.  There are so many techniques available and there is so much advice out there, it is difficult to know where to start.  This abstract watercolor flowers tutorial will demonstrate a technique that is a simple and cost-effective way to experiment with watercolor painting and is guaranteed to give you fabulous results!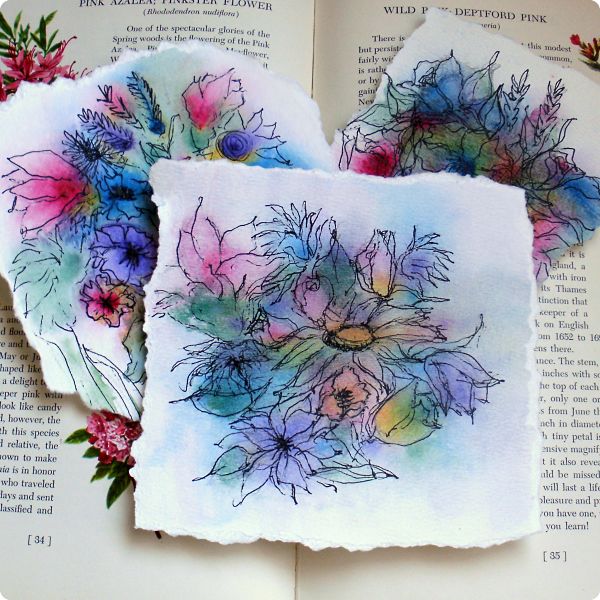 Materials and Tools:
inexpensive watercolor paper cut to 8″ x 8″
watercolor paints (tip: you can use the cheap kids' paints and achieve great results on this project)
painter's or washi tape
1″ paintbrush (you can even use a foam brush)
#6 round watercolor paintbrush
spray bottle of water
glass of clean water
piece of cardboard or chipboard to tape your paper to
pencil
black gel pen
How to Make Abstract Watercolor Flowers Instructions:
Here are some examples of other paintings I made using this abstract watercolor flowers technique: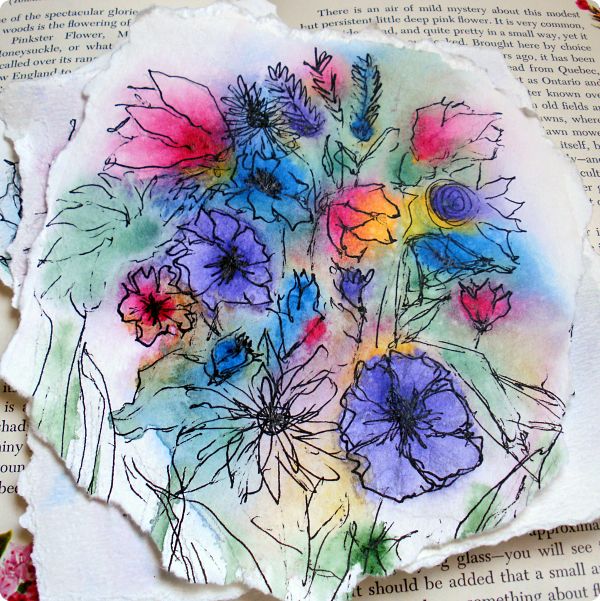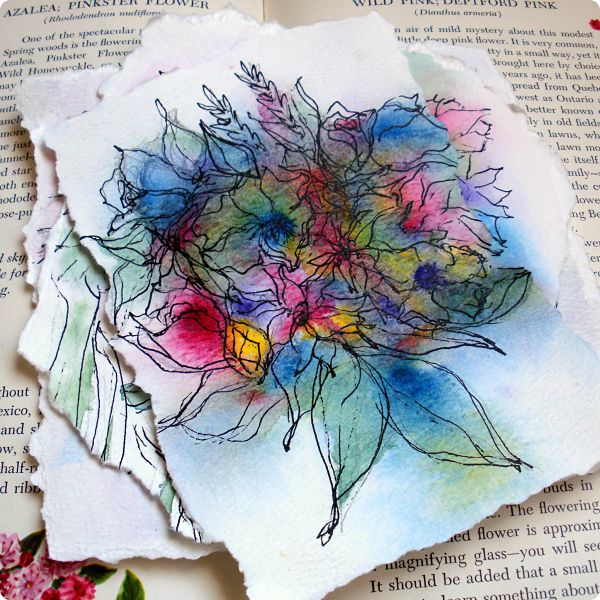 The key to success with this abstract watercolor flowers technique is not to expect perfection out of your sketches.  I'm not a fantastic sketcher, but I really love how these pictures turned out.  I would love to see the pictures you make, so leave us a comment with a link to your painting so we can see your masterpieces!

Molly is a self-taught jewelry, mixed-media and mosaic artist, and is the owner and lead designer of Miss Molly's Designs.Her designs have been published in various publications, and can be found in public and private collections around the world.

Latest posts by Molly Alexander (see all)