Don't throw away broken books!  Make Broken Book Art Journals with them!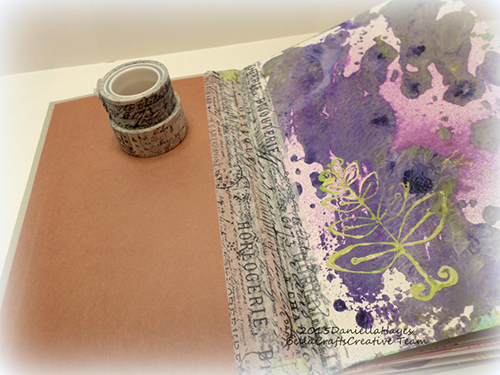 I went to my local thrift store and asked them to save all the broken books that they get; books that have missing pages, broken spines or missing covers that they would normally throw out.  I love using book text in my work, but can't bring myself to rip a page from a book that is good.  I also love using the covers for books I want to bind, like junk journals or art journals.  This book had wonderful covers, but there were chunks of pages missing.  Perfect I say!!  I glued the remaining pages together in groups of 5, then I applied gesso to them and some tissue tape on the edges.  In the gaps, I added new pages.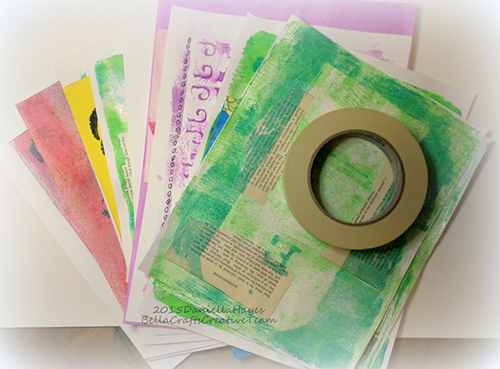 I am always thrifty and I hate wasting anything.  When I am working, I always keep extra paper near by. Any left overs I have (acrylic or watercolor paint, inks,stamps, etc.) I use in some way.  I have a pile of these papers and I used them in this new, no longer broken book, art journal.  I cut them to size and attached them with heavy duty masking tape.  If you didn't know, masking tape comes in different strengths. From normal to heavy duty.  I put masking tape on the edge of my paper and taped it to the page in front of it and behind it.  Then, I cover the masking tape with tissue tape, just so it looks nice.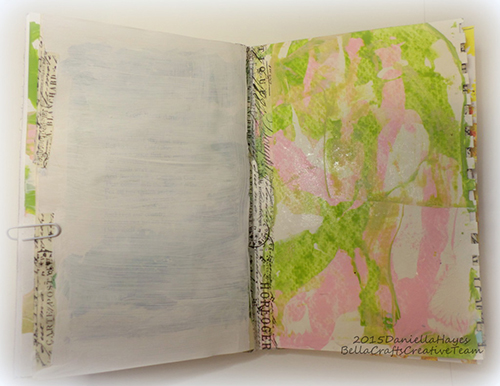 This page came from a spiral bound book of watercolor paper.  I left the cool edge on the side.  Like I said, I use my leftovers to create a little something else.  I love this page.  You can see the left side is the actual book and the right side is my tape bound page.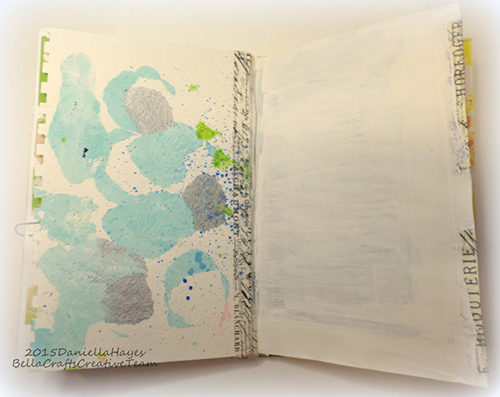 This is a page bound on the other side of the book.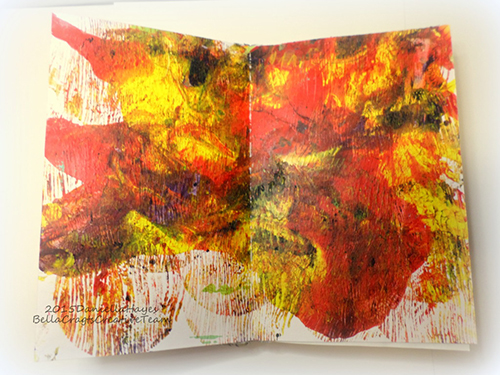 In some parts of the book, I added a whole piece of paper and adhered it to the pages.  You see I was working with red, yellow and black acrylics that day and used a circular wood grain stamp.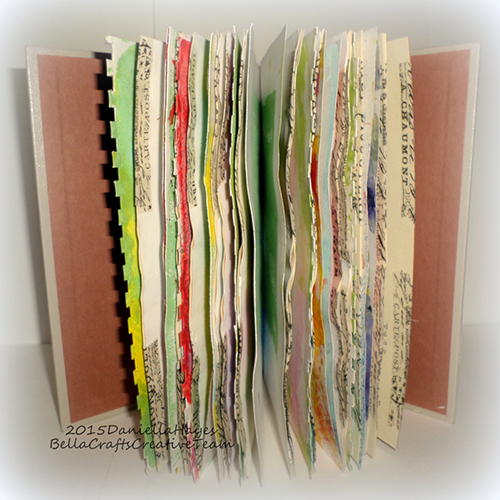 [Tweet "How to Make Broken Book Art Journals! #crafts #journal @bellacraftsp"]
In the end, I added 15 new pages to this broken book art journal and kept all the original pages that were left.  After I grouped them into 5 page sections, glued them and applied gesso and tissue tape I got 15 more pages.I hope you check out your local thrift stores or libraries and ask them for their broken books. Imagine the possibilities and think about how they would be thrown out if you didn't offer to take them home and give them a new life!!
Have an awesome day!!
xxDaniella
Daniella is a mother of 2 sons, a wife of 23 years and an artist living in Northern New Jersey.She loves mixed media art, but her heart will always belong to paper because you can make or do anything with it!Daniella's work has been published and featured in magazines and she has had the honor of designing for amazing people.
Latest posts by Daniella Hayes (see all)