We love all kinds of crafts…and we especially love handmade jewelry.  This tutorial shows you how to make a bracelet from…of all things…a hair tie!  We love this and know you will, too.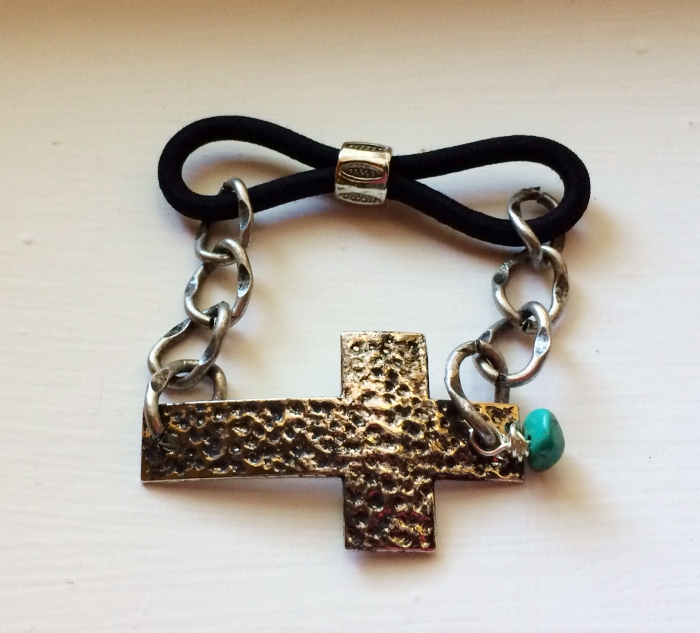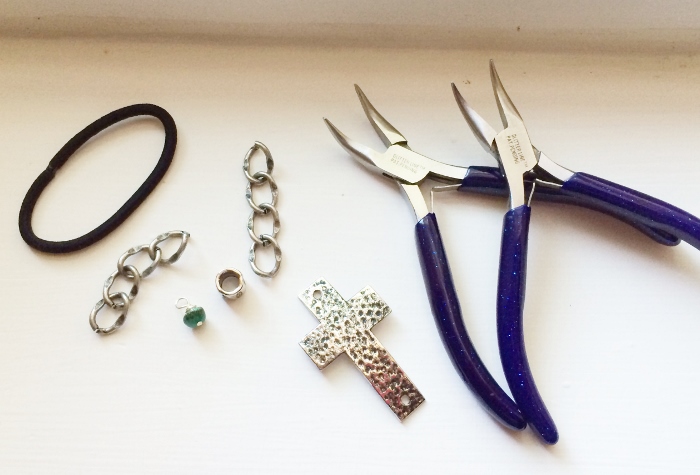 Material and tools needed:
2 Bent nose pliers
1 silver plated cross
2 pieces of chain 1 3/4″ each
1 silver plated spacer bead
1 black stretchy hair tie
1 wire wrapped turquoise dangle headpin
1. Connect one end of chain to your hair tie, and close using your bent nose pliers.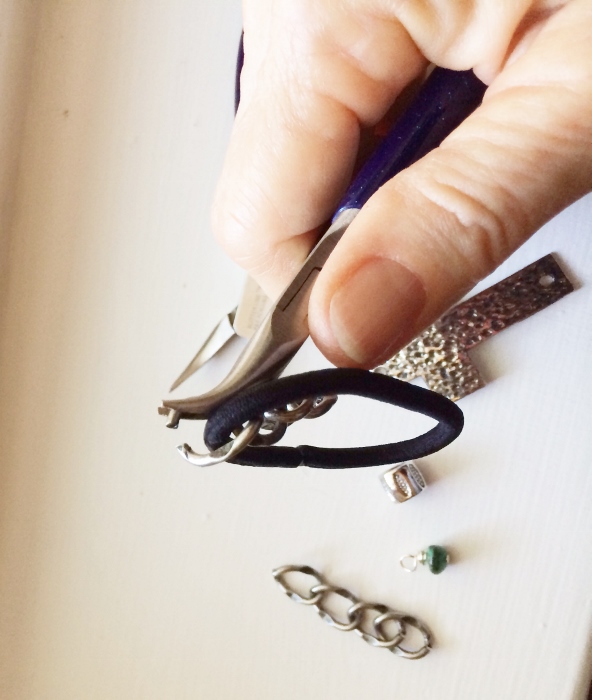 2. Now slide your spacer bead onto the other end of your hair tie.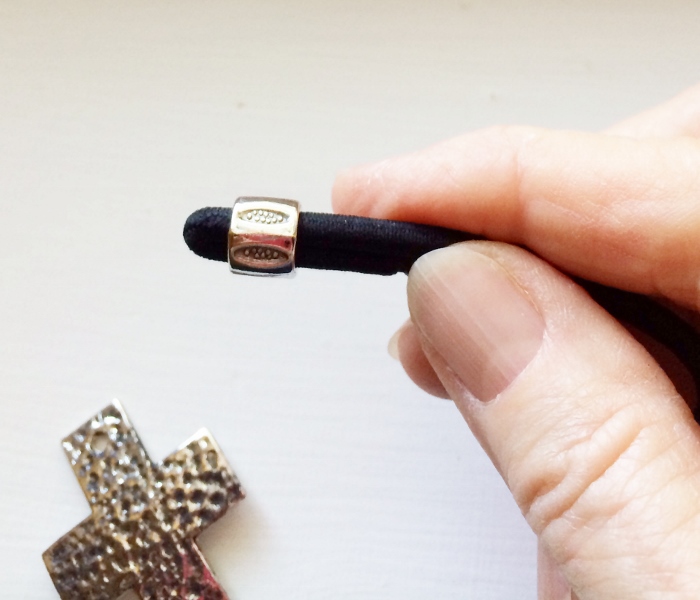 3. Center the spacer bead.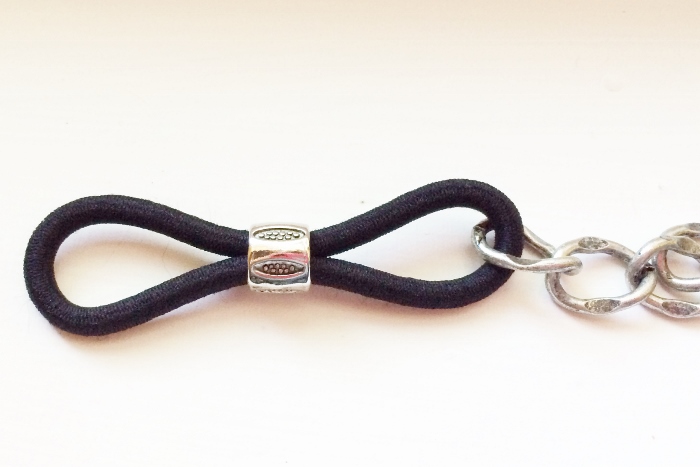 4. Connect the other piece of chain to the opposite end of your hair tie.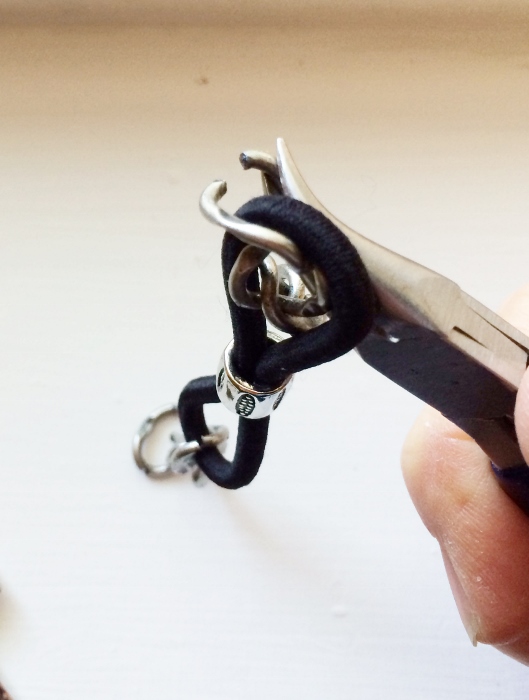 5. Your bracelet should look like this so far. With a piece of chain on each end, and spacer bead in the center of your hair tie.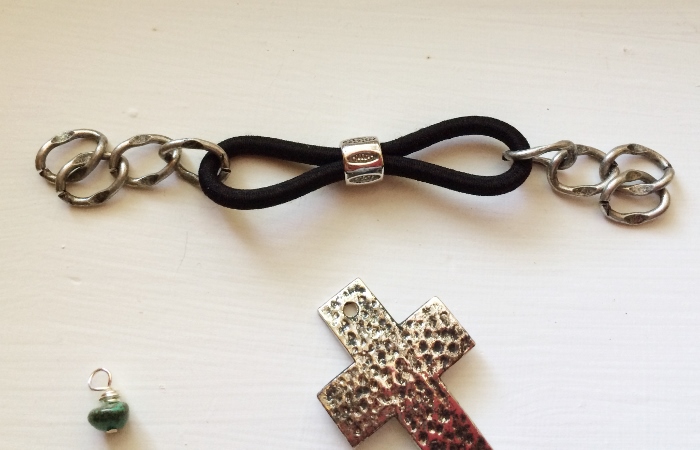 6. Now using your bent nose pliers open the last chain link of one side of chain, and connect top of cross.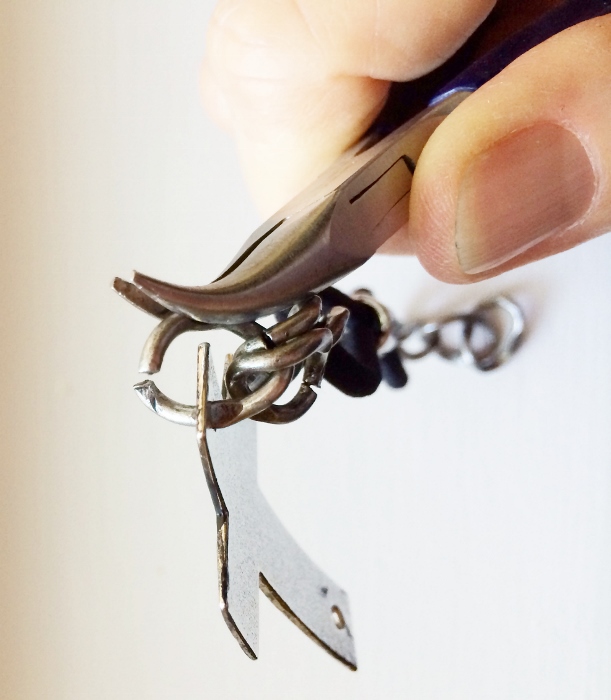 7. Before closing add your wire wrapped turquoise headpin to link and close.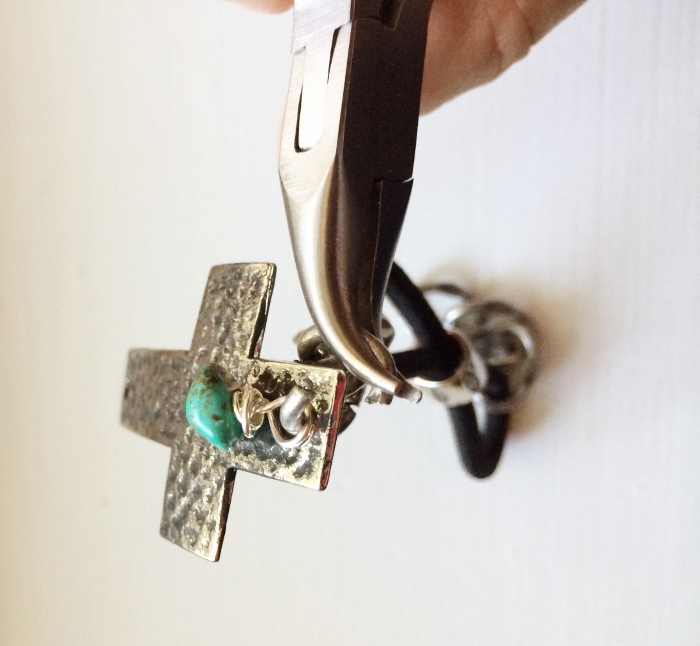 8. Should look like this.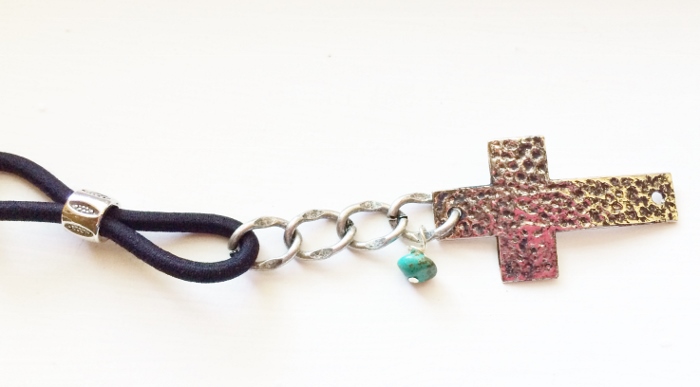 9. Now open the last chain link of other piece of chain, connect bottom part of cross and close link.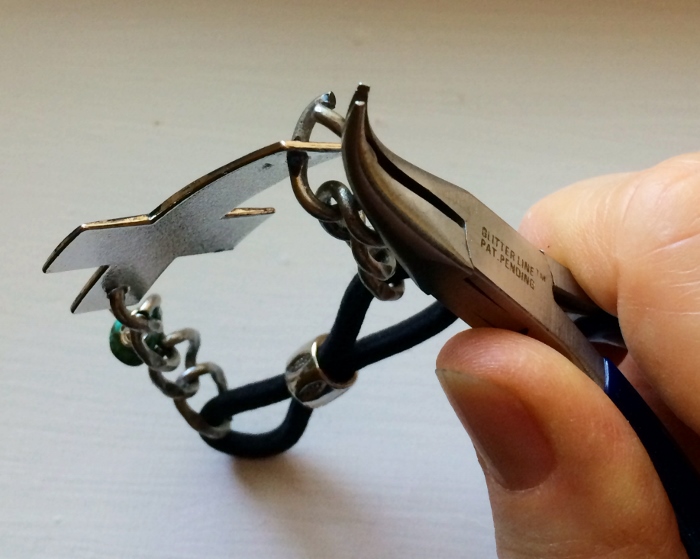 10. Finished bracelet will look like this.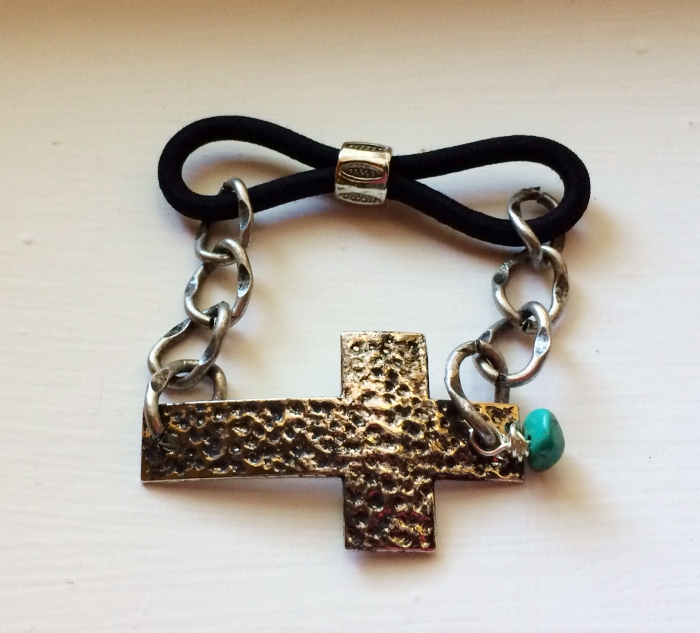 11. Will stretch to slide on to your wrist. If you would like it larger you can add more chain.
Make up several bracelets using different colors of hair ties to wear with different outfits.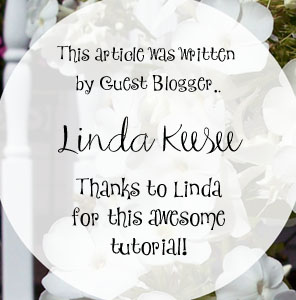 Do you make handmade jewelry?  Tell us what you have made in the comments.
Bella Crafts Publishing is the home of Bella Crafts Quarterly™, Craft Techniques™ and other digital ebook titles.We love to inspire other crafters to create and grow.
Latest posts by Bella Crafts (see all)