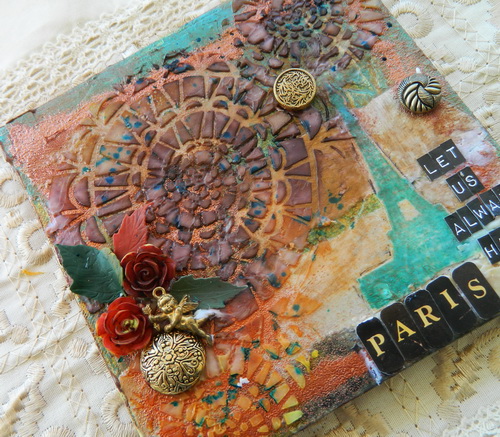 Hello  my dear crafty friends and welcome to my mixed media project that I like to call Paris Fall Canvas.
I love Paris. I am in love with Paris. From the other side I love Fall and in love with fall. So both together were the best ever inspiration for my altered canvas tutorial.
So here we go!
Product list:
6*6" canvas
Texture paste, decoupage glue, paints, gel medium: Earth Safe Finishes
Paper, stickers- Paper House Productions
 Letter Stickers: Tim Holtz , Prima
Stencils: Tando Creative
Stamp: Rubber Dance
Inks: Clearsnap
Mists: Tattered Angels
Step by step directions:
1. Use ESF texture paste with stencil over the canvas and let it dry.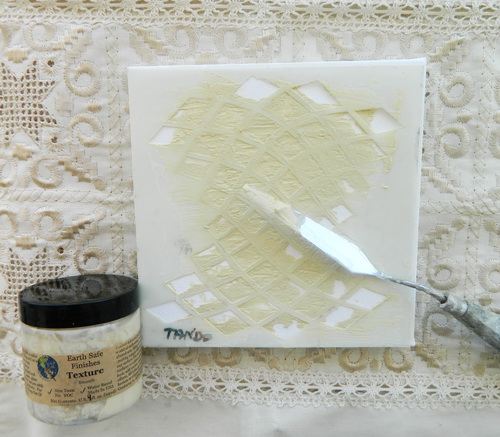 2. Add a few pieces of torn paper and blue sticker over your canvas and glue them with ESF Decoupage medium.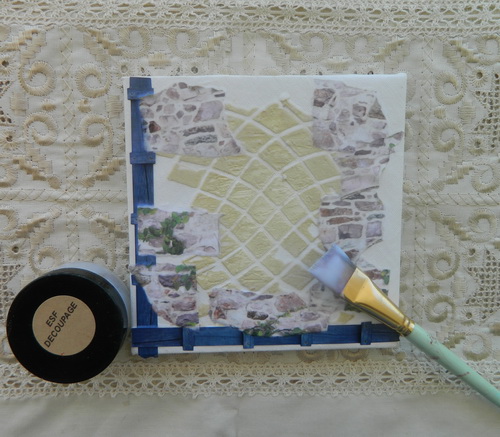 3. Paint over the glued papers  with a mix of ESF  Chalk it Up paints as shown.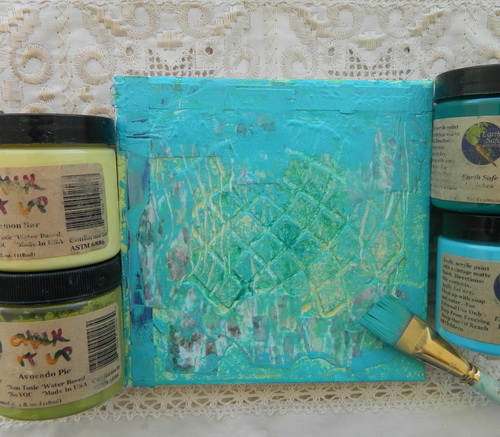 4.Glue more paper pieces to get better texture. Stamp Eiffel stamp from Rubber Dance company with blue ink and heat emboss it with clear powder. Hand cut the image and glue it over the canvas.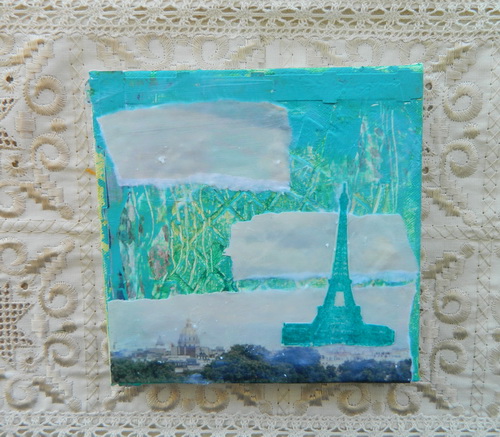 5. Add copper embossing powder around the canvas and heat emboss it to get this metal look around the piece.
Use another stencil and gel medium and add a thick layer over the canvas (keep the stamped image off the stencils) and mist over the wet gel medium with a mix of mists.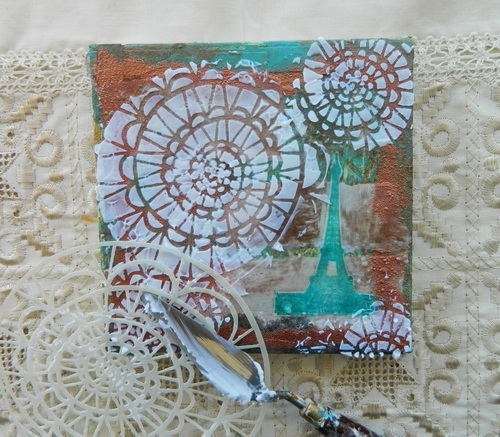 7. Finish your art canvas with more mists, paints and glitters.
Add stickers as your title. Add some Makin's Clay die cut leaves and some ETI Easy Cast Resin roses casted with copper/amber pigments.Glue the small metal angel trinket as shown.
Add some vintage metal  buttons around the canvas.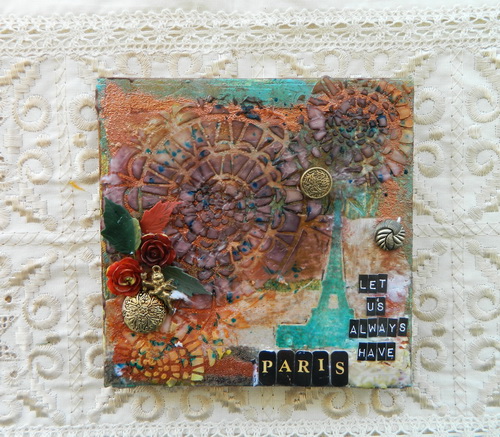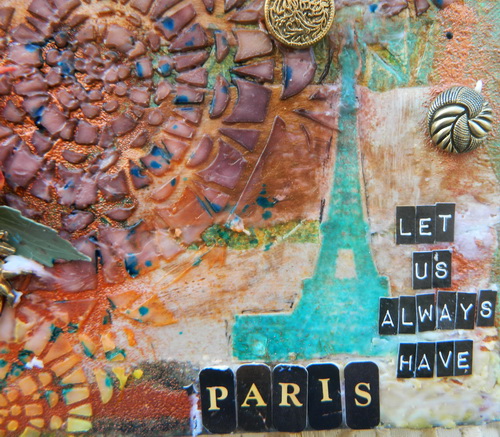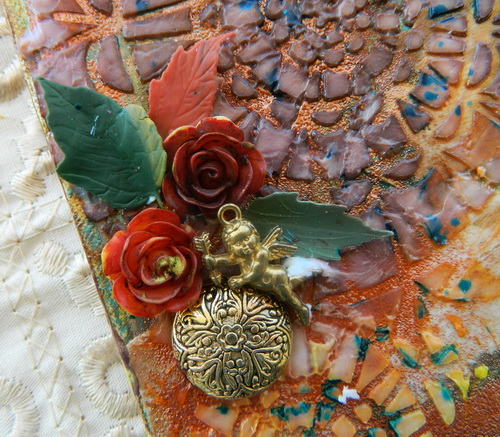 Irit Shalom is an Israeli designer.She is totally versatile in her styles and projects.She makes altered art and mixed media and so much more.Over the last 5years, Irit has designed for more than 30 manufacturers around the world.She was web and print published in almost every possible publication since 2012 and was spotlighted in dozes of manufacturer's blogs.

Latest posts by Irit Shalom (see all)