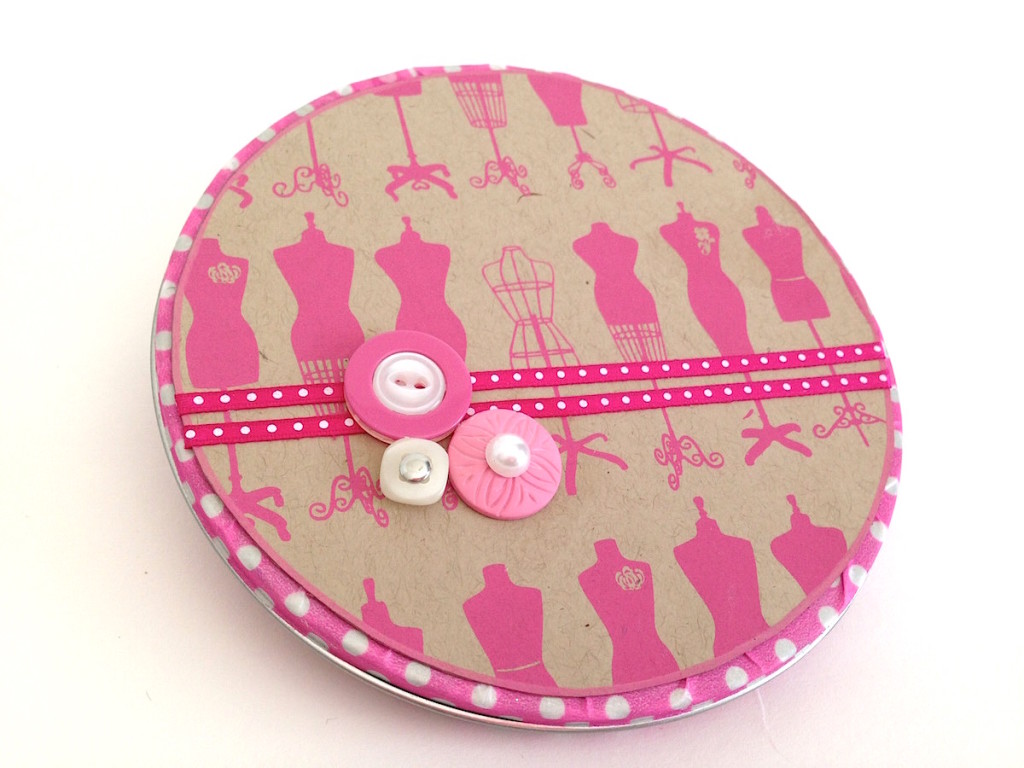 When your handmade card IS the gift, make it round and extra special by putting it inside an embellished CD tin!
It's the gift that keeps on giving:  there's enough room in there for some cash or a gift card, and your recipient gets to use the tin to stash little things like paper clips, collectible stamps or coins, beads, sewing needles or buttons.
But first…I'm baaaaack….didjya miss me? After blogging here with Bella nearly every Monday for the last few months with my 20 Ways to Inspire creative prompts, I couldn't just put down my toys and leave their sandbox, now could I?
I'm delighted to be back with a new series of posts all about crafting with your stash! You might remember I wrote a little book called Craft Your Stash, and, believe it or not, I actually do try to practice what I preach, lol. After today, look for my #craftyourstash tutorials every other Monday, starting on June 15th.
For each project, I'm going to pull 2-3 things from my stash and figure out something to make. I promise to buy absolutely nothing extra – everything I use must come from my stash. Fingers crossed I can keep away from the uglies!
Today I grabbed a metal CD tin, a roll of pink polka dot washi tape, and some cute patterned kraft cardstock. Here we go…
Supplies
Metal CD tin with lid
1″ wide washi tape
Cardstock
Buttons, bling, sentiment
Craft glue, bone folder, ruler
Narrow ribbon, opaque markers, scissors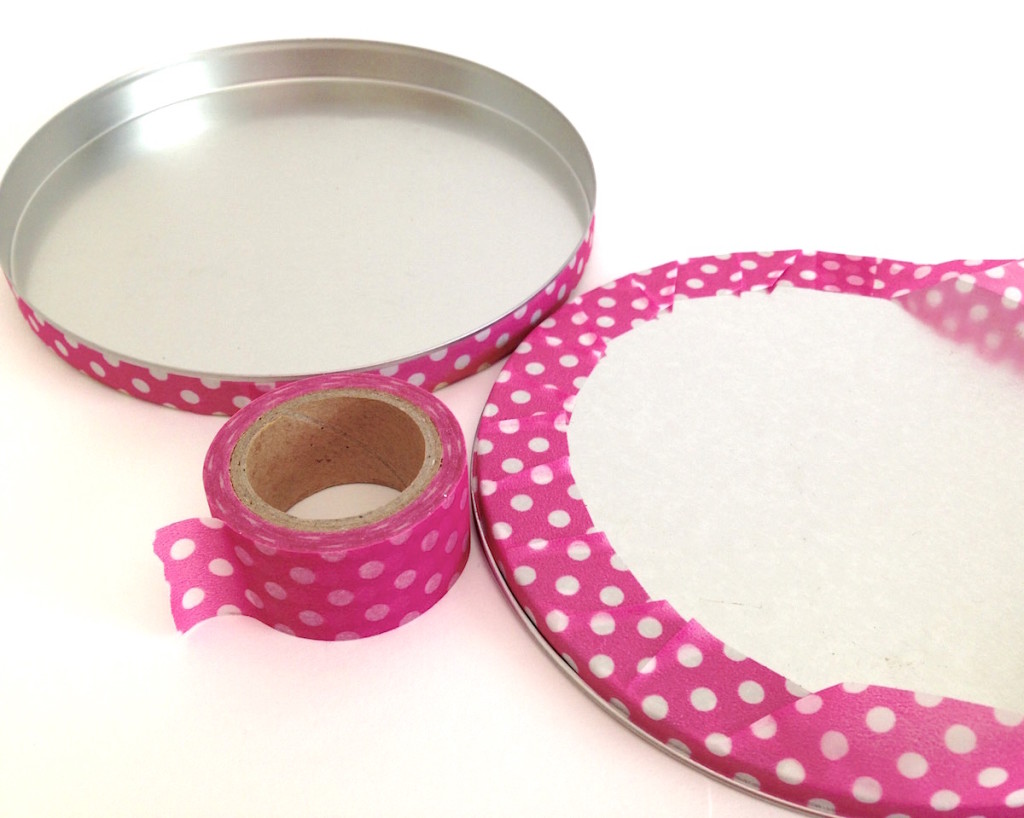 Wrap the edge of the CD tin lid with washi tape, keeping the edge of the tape aligned above the lip of the tin. Then press the rest of the tape down to the top of the lid bit by bit, making little pleats along the way. Repeat for the tin base.
Cut 2 circles of cardstock about 1/4″ smaller than the tin. Glue one to the bottom of the base, then embellish the circle to cover the tin lid. I glued two lengths of narrow ribbon with a cluster of buttons and bling.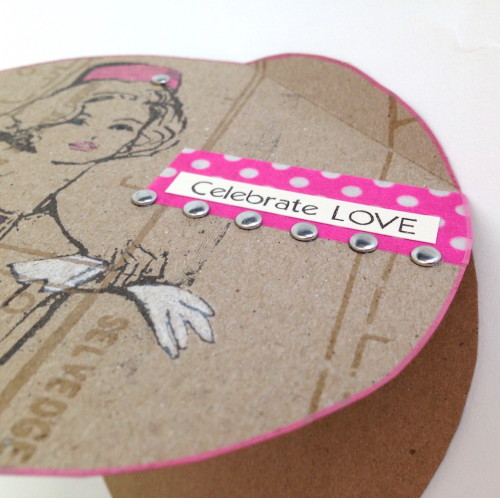 To make the round greeting card, cut 2 more circles of cardstock (mine had a cool retro lady which I cropped to one side) 1/4″ smaller than the tin. Make a score line with your bone folder and a ruler on the top circle to create a folding tab. Align the top with the bottom circle with glue just under the tab area.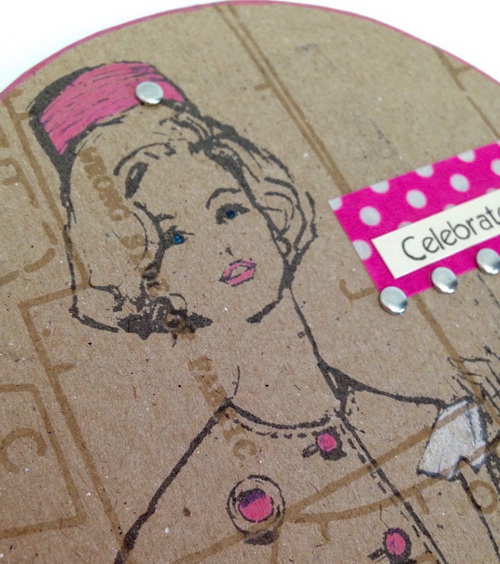 Embellish the front with washi tape, a sentiment and some bling. I used opaque markers to accent my retro lady – I love how the pink and white pop off the kraft background. And you're done – how cute and easy was that?
Come back and see me on June 15th for another #craftyourstash project – use the hashtag on social media to share what you make with the mountains of stuff you already have.
 I want to find you and celebrate your work – craft supply hoarders unite!
[Tweet "How to make an Embellished CD Tin and Round Gift Card! #crafts #cards #upcycle @lisamfulmer"]

As a mixed media artist and a designer for the craft industry, Lisa loves (and hoards) paint, glitter, glue, paper, fabric, fibers, buttons, charms...you name it. She has written two books, "Craft Your Stash" and "Stylish Craft Foam Projects," and she's a regular contributor to several popular craft sites. Lisa is also a marketing consultant - she enjoys supporting people in their quest to build a more successful business. Be sure to look for her "Creative Solopreneurs" column in each issue of Bella Crafts Quarterly!

Latest posts by Lisa Fulmer (see all)