A few weeks ago we announced that Bella Crafts Quarterly was sponsoring a very special road trip with our friend, Eileen Hull.  Eileen is a professional designer for the craft industry and a licensed artist for Sizzix.  She recently launched her new Sizzix die cut collection called Vintage Kitchen  at the Paper Arts show in Atlanta in July.  A few months back Eileen decided she wanted to take her Sizzix Scoreboard products on the road to share with crafters she met along the way.  She has made multiple stops in craft and scrapbook stores to teach classes, share ideas and of course make new friends.  This is Eileen's third trip out on the road with her truck, Big Daddy, and her vintage trailer, Scotty.  This week Eileen will be in Phoenix, AZ shooting videos and then on the 24th she will be stopping by to see another friend of ours, Elena Etchevery from Charity Wings Art Center in San Marcos, CA.  For more information on Eileen's trip you can read our first blog post at http://bellacraftspublishing.com/eileen-hulls-paper-trail-tour.  And for more information on Eileen and her Sizzix Scoreboard products, please visit her site at www.eileenhull.com.
Here is an excerpt from Eileen's travel log.
Day 7 and 8- Paper Trail 3
Sorry to be lagging behind in my posts. This happened over a week ago!
We literally rolled out of my daughter's driveway in Pembroke Pines, FL last Wednesday, September 10… and drove on up the road to Cheryl Boglioli's home in Port St. Lucie.
There we got some last minute items for the next leg of the trip. Wednesday night was theArt Mundo Art Walk. What a fabulous place! I was so interested to see everyone's work and creative spaces. After a quick tour of the gallery, we made a quick video in Cheryl's studio. See it here.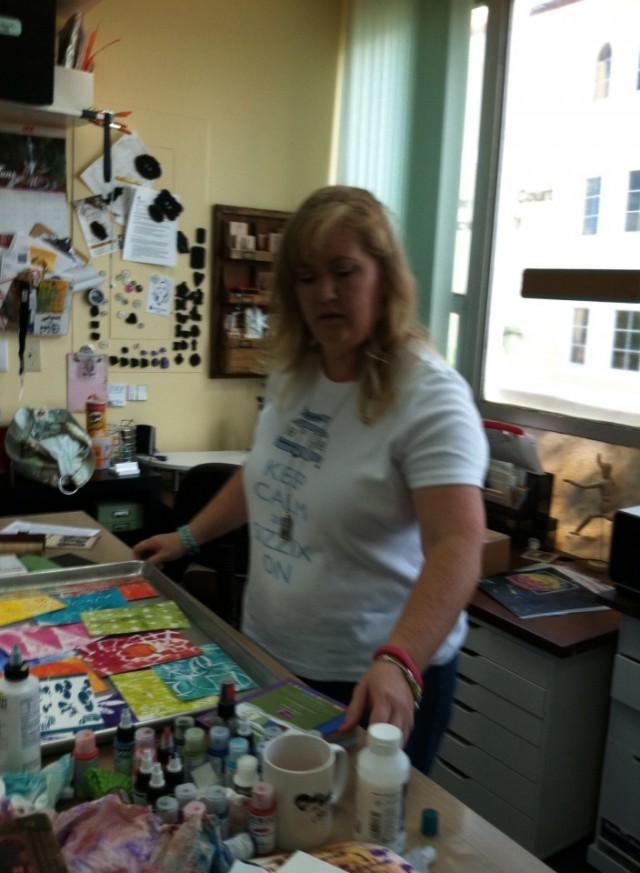 Then it was down to the event! There were lots of people- everyone seemed excited to be there. Many people stopped and watched the demo and we handed out about 25 kits- each containing all five sizes of blocks. It will be so exciting to see what each of the Art Mundo artists makes from the Sizzix Artist Trading Blocks! The Artist Trading Block Gallery Show will be on Wednesday, October 8.
We packed up our gear and were ready to depart for the home of our friend Joanne Fink of Zenspirations and were even ahead of schedule. The next morning we were up and on the road to She Scrapbooks for a quick demo that turned into a long demo.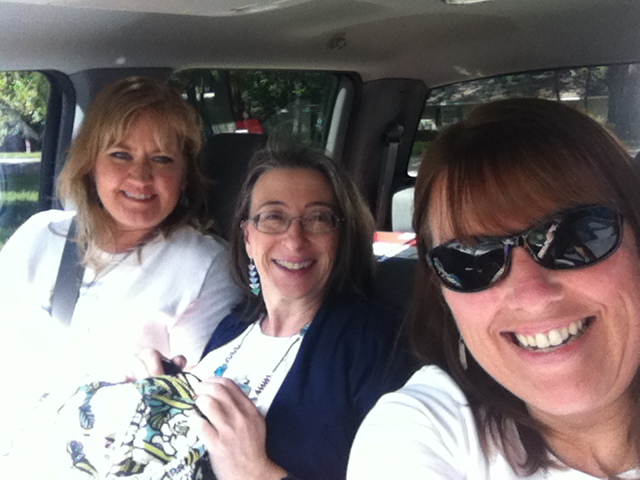 There was a great turnout and we had three tables showing different projects on at once.
Cheryl was showing the soon-to-be-released Recipe Card Box and Recipe Card and Label dies from my new collection Vintage Kitchen and I was demoing the Mini-Album and my ClearsnapColor Box Blends inks.
Joanne was lettering signs for people and talking about her latest book. We met lots of new friends and got some pics in front of Scotty.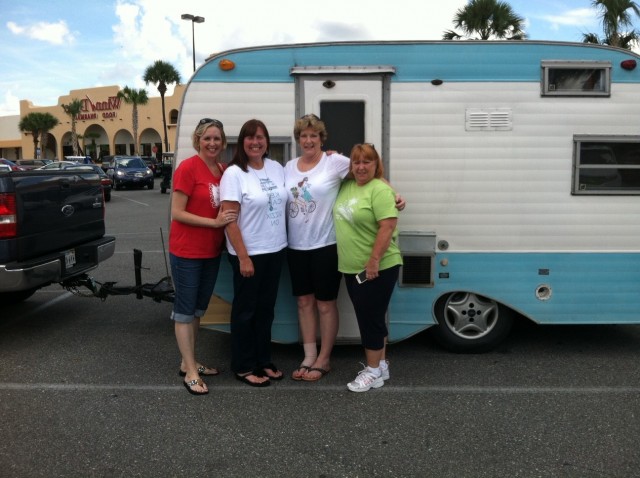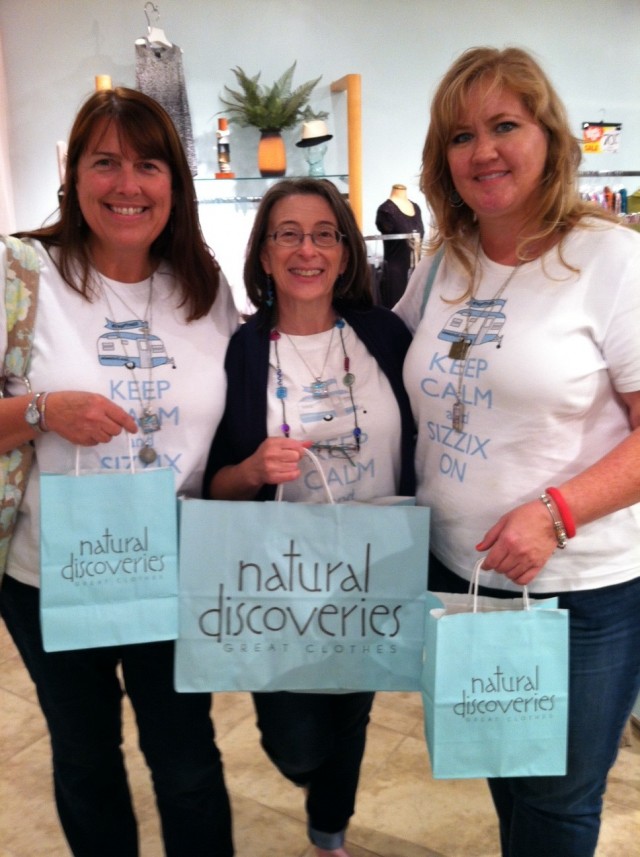 Visit Joanne's blog to see more pics and info on our visit. The last thing that happened before I departed to teach at A Small Cleverness was that Joanne lettered on Scotty!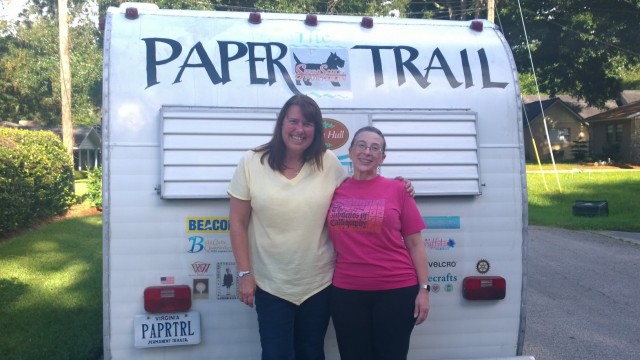 I love it and so does Scotty- thanks so much Joanne!
Joanne is launching a Kickstarter on September 21. Stay tuned for more details coming soon…
And now there's a highway calling my name- more later!
Bella Crafts Publishing is the home of Bella Crafts™, Craft Techniques™ and other digital e-book titles.We love to inspire other crafters to create and grow.
Latest posts by Bella Crafts (see all)