Hello friends!  Carmen with you today sharing a quick and easy tutorial for an Easter basket tag.  Easter is just around the corner and if you're already putting together some baskets, you should consider adding a personal touch with a handmade tag.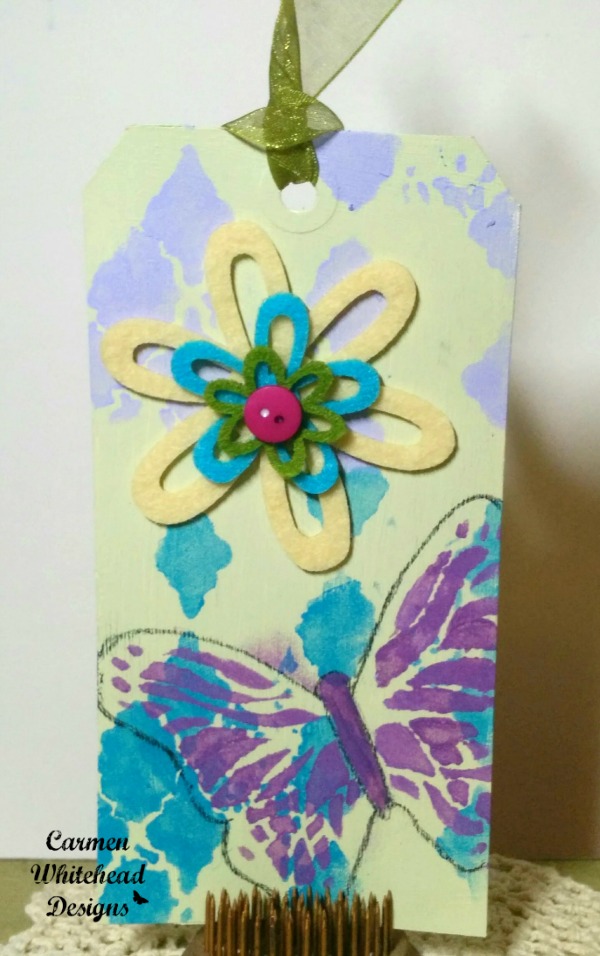 Here's a list of the supplies I used…
#10 manila tag
Americana Acrylic paint: Soft Sage, Pansy Lavender, Wisteria, Desert Turquoise
Charcoal Pencil
button, ribbon
I first layered a coat of Soft Sage acrylic paint on the entire tag to give it an Easter theme.  Using the Repeat Tile Remnant from The Crafter's Workshop I randomly applied the detail in Wisteria and Desert Turquoise.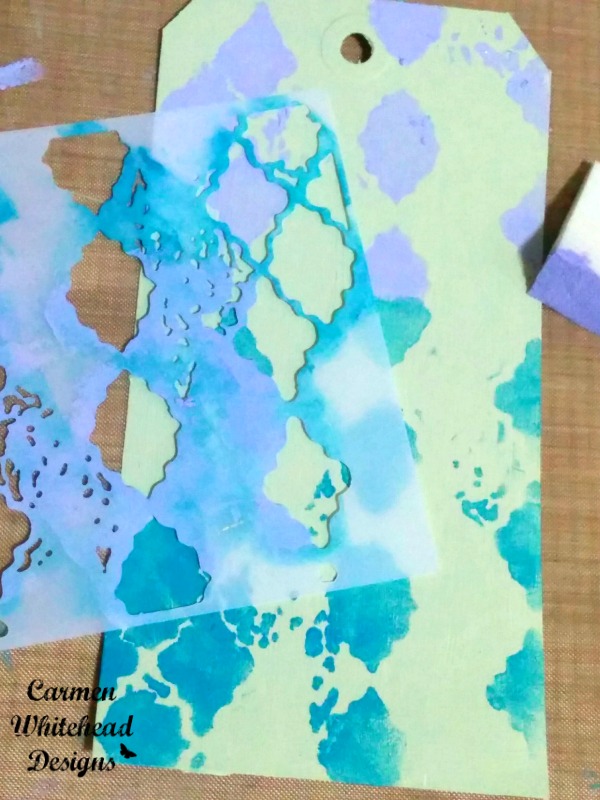 The Monarch Fragment may be small, but it's the perfect size for this tag and gives it a real Spring feel.  I traced the outer edge of the fragment and then applied the Pansy Lavender for the details.  I detailed it more with the charcoal pencil.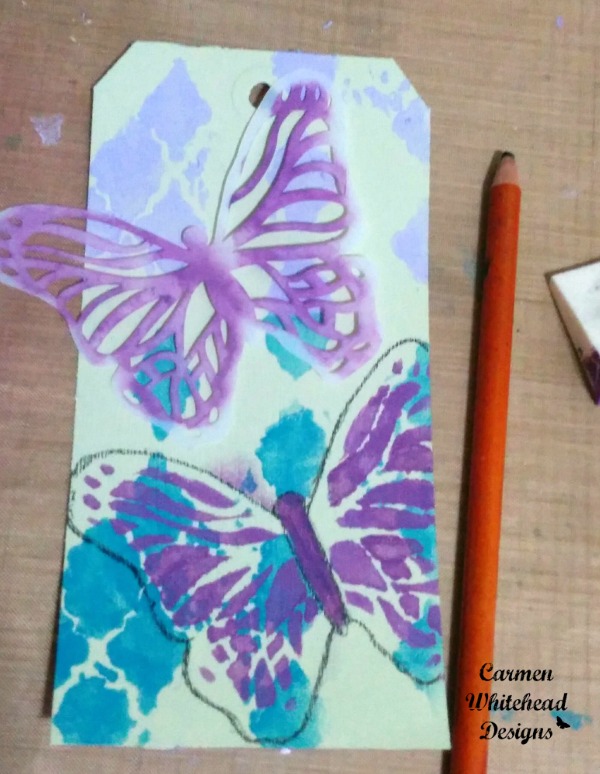 I wanted to add some more texture to the tag, so I found these felt stick on flowers in my stash.  I layered the different sizes and then topped it off with a button using tacky glue.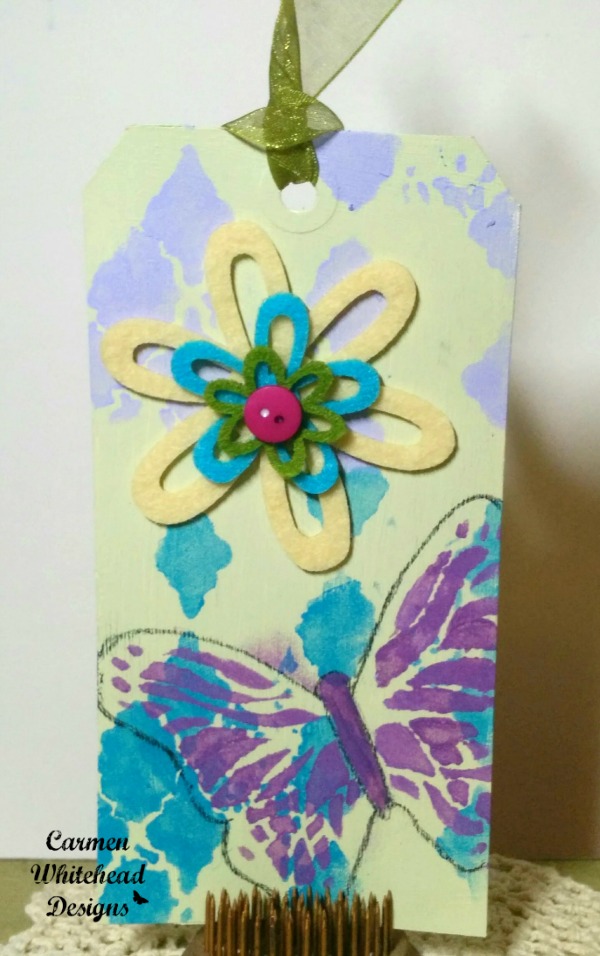 This tag is perfect to write an Easter greeting on the back and attach it to a special basket.
Hope you enjoyed this project and make sure to come back often for more inspiration!
Blessings,

Carmen Whitehead lives in Chandler, AZ.She's a single mom of 2 incredible young adult kids and one furry baby named Rosie. She's a self-taught Mixed Media Artist with a love of everything vintage. She thinks that's why she tries to incorporate vintage items and ephemera into her canvases, tags and cards.Recently, Carmen was published in Somerset Studio July 2014 and Somerset Studio Gallery Winter 2015 magazines and it's been the highlight of her career.
Latest posts by Carmen Whitehead (see all)