Paper puncha-puncha burnin' love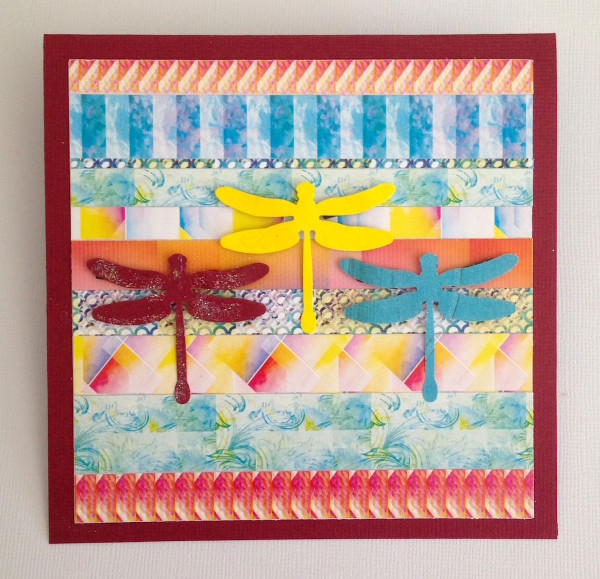 Hello crafters…so last time we met, I was ripping up a cotton sheet and this week I'm feeling a little punch drunk!
Pull out your most favorite paper punch and punch shapes out of your paper scraps.
I admit it, I'm a paper saver of the worst kind. Every strip, snip and scrap has a home in a big metal bucket on my studio floor. Sometimes I barely even give myself permission to break into a new 12"x12" sheet of paper. I always have to try to work from the bucket first.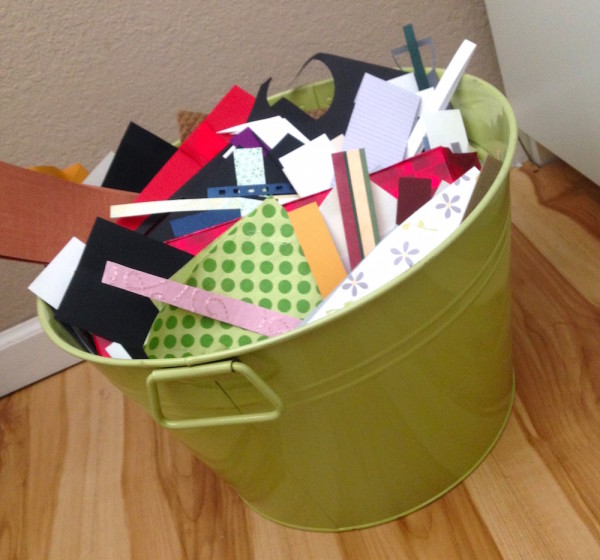 And paper punches make that so much easier! For some strange reason only crafterminds understand, I do have the courage to toss the outlined remains of a really productive paper punching session. So when it's time to make some new cards, a-punching I will go. One of my very favorite punches is this dragonfly – it's even more special because it used to belong to a friend of mine who passed away last fall.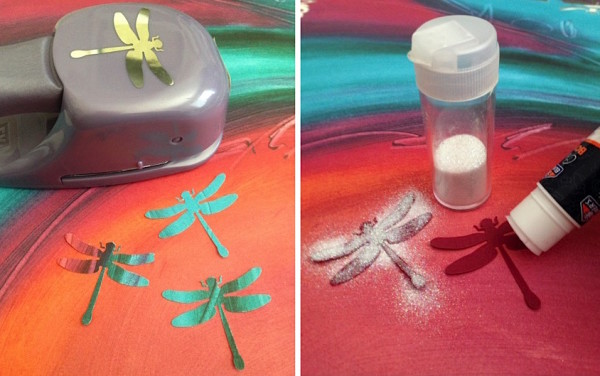 This punch has some particularly delicate parts, like the antennae, which I sometimes prefer to cut off rather than try to prevent them from tearing. You have to be a bit more careful with gluing or glittering their little heads and bodies. For greeting cards, I like to trim black foam adhesive squares into small pieces with non-stick scissors and apply them to the back of each wing for dimension. Then I use a little glue stick to press down the tail.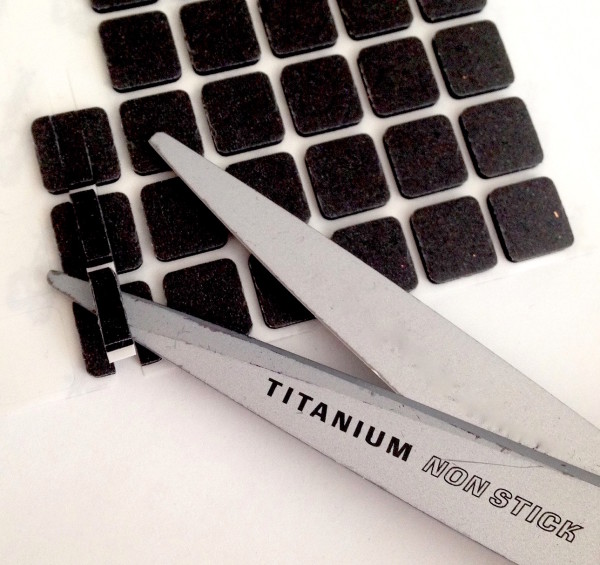 The background of this card is made from narrow strips cut from several coordinating sheets of "Pitter Patterns," one of Ken Oliver Crafts' new line of papers. I really like that his papers also come in 6"x6" sets…I have no qualms about chopping into that size right out of the pack! These colors and patterns look so fun and fractal together and I just love seeing my little dragonflies flitting across the surface.
Be sure to let us know if you're playing along – use our hashtag #20waystoinspire if you post on social media so we can find you. See you next week for my final creative prompt in this series!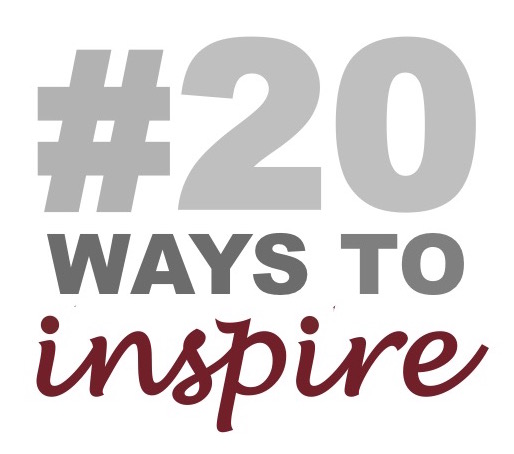 As a mixed media artist and a designer for the craft industry, Lisa loves (and hoards) paint, glitter, glue, paper, fabric, fibers, buttons, charms...you name it. She has written two books, "Craft Your Stash" and "Stylish Craft Foam Projects," and she's a regular contributor to several popular craft sites. Lisa is also a marketing consultant - she enjoys supporting people in their quest to build a more successful business. Be sure to look for her "Creative Solopreneurs" column in each issue of Bella Crafts Quarterly!

Latest posts by Lisa Fulmer (see all)